HII kicks off fabrication of US Navy's 81st Arleigh Burke-class destroyer
US military shipbuilding major Huntington Ingalls Industries (HII), through its Ingalls Shipbuilding division, has officially started with the fabrication of the 81st  Arleigh Burke-class (DDG 51) destroyer USS George M. Neal (DDG 131).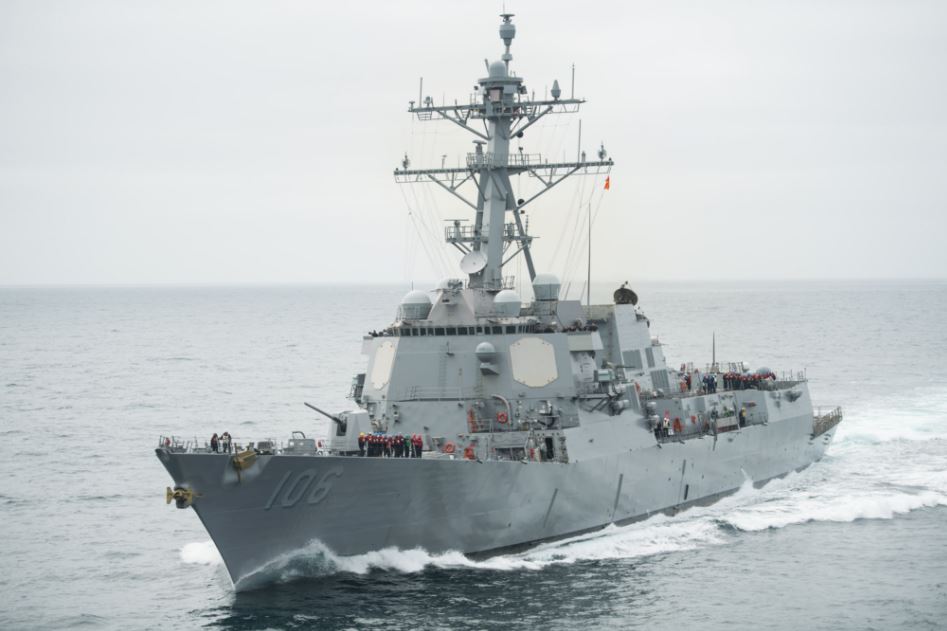 As informed, the start of fabrication signifies the first 100 tons of steel have been cut. The new destroyer's name honors a Korean War veteran, Aviation Machinist's Mate 3rd Class George M. Neal, who was awarded the Navy Cross for his heroic actions while attempting to rescue a fellow service member.
The DDG 51 is a multi-mission guided missile destroyer designed to operate offensively and defensively, independently, or as units of carrier strike groups, expeditionary strike groups, and surface action groups in multi-threat environments that include air, surface and subsurface threats.
These ships will respond to low intensity conflict/coastal and littoral offshore warfare scenarios, as well as open ocean conflict, providing or augmenting power projection, forward presence requirements and escort operations at sea. Flight III is the fourth Flight upgrade in the 30+ year history of the class, building on the proud legacy of Flight I, II and IIA ships before it.
The guided missile destroyers are capable of simultaneously fighting air, surface and subsurface battles. The ship contains myriad offensive and defensive weapons designed to support maritime defense needs well into the 21st century.
"Start of fabrication is our first opportunity to formally celebrate and reflect on our contributions as shipbuilders," Ingalls Shipbuilding President Kari Wilkinson said. "We are very proud of what we do here for the country and endeavor to do our part in building and activating what will be the newest Flight III destroyer."
Ingalls has delivered 33 Arleigh Burke-class destroyers to the Navy. Other destroyers currently under construction include Lenah Sutcliffe Higbee (DDG 123), Jack H. Lucas (DDG 125), Ted Stevens (DDG 128) and Jeremiah Denton (DDG 129).
In June this year, the company launched the US Navy's first DDG 51 Arleigh Burke-class guided-missile destroyer to be built in the Flight III configuration.
Earlier on, the US Navy accepted the delivery of the future USS Frank E. Petersen Jr. (DDG 121), the 71st ship in the class.