Philippine Navy retires two corvettes after 40 years of service
The Philippine Navy (PN) decommissioned two Miguel Malvar-class corvettes BRP Miguel Malvar (PS19) and BRP Magat Salamat (PS20) at Naval Base Heracleo Alano in Cavite City on 10 December.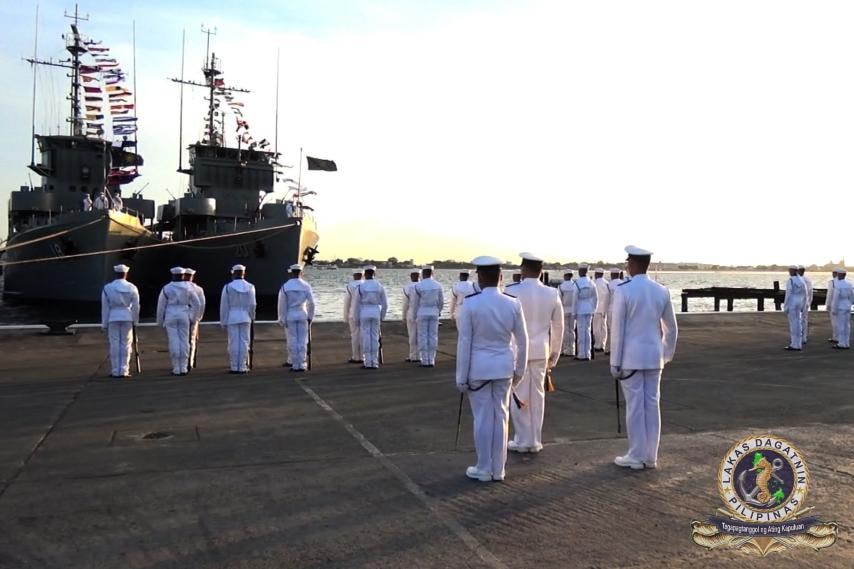 The former BRP Miguel Malvar was the lead ship of its class of corvettes in the Philippine Navy. It was named after the last Filipino revolutionary general who surrendered to the Americans during the Philippine-American War.
Both corvettes were commissioned into service by the US Navy in 1944, transferred to Vietnam in 1966, and acquired by the Philippine Navy in 1976. The acquisition followed their commissioning into navy's service in 1977.
The navy gradually implemented the decommissioning of PN legacy assets in line with the Secretary of National Defense's guidance to decommission all legacy assets of the PN to pave way for the arrival of newer platforms in line with the AFP Modernization Program.
This is in support to the PN's capability development program aimed towards the acquisition of modern platforms equipped with state-of-the-art equipment and combat management systems, according to the navy officials.
"As we obtain and plan for more advanced assets in the coming years, it is essential that we remember our obligation, not only the necessity but the obligation to modernize the mindsets of our personnel. Modern vessels demand personnel who possess adequate and competent training in maneuvering and maintaining our new vessels," Flag Officer In Command, Vice Adm. Adeluis Bordado, commented.
Furthermore, the decommissioning signifies the command's departure from the management of a legacy navy to focus on the enhancement of our naval capabilities. This activity also symbolizes the organization's transition towards a modern and multi-capable navy.
"Both vessels are considered as the oldest active fighting ships in the world and I give credit to the officers and men, past and present, for their resilience and diligence in keeping both vessels in operationally-ready condition throughout the years of serving and protecting the Filipino people," Fleet Commander, Rear Adm. Alberto B Carlos also said in his remarks.
"These are all part of the Phase in-Phase out Program of the Philippine Navy. We are decommissioning our legacy ships to pave the way for the arrival of new ones," the navy officials concluded.
In January this year, the PN revealed that its second Jose Rizal-class guided-missile frigate BRP Antonio Luna (FF-151) will be delivered one month ahead of the contractual delivery date.