Defense company Austal USA has delivered the littoral combat ship (LCS), future USS Canberra (LCS30), to the US Navy.
The Independence-class LCS USS Canberra is the second LCS the company has delivered to the navy in 2021.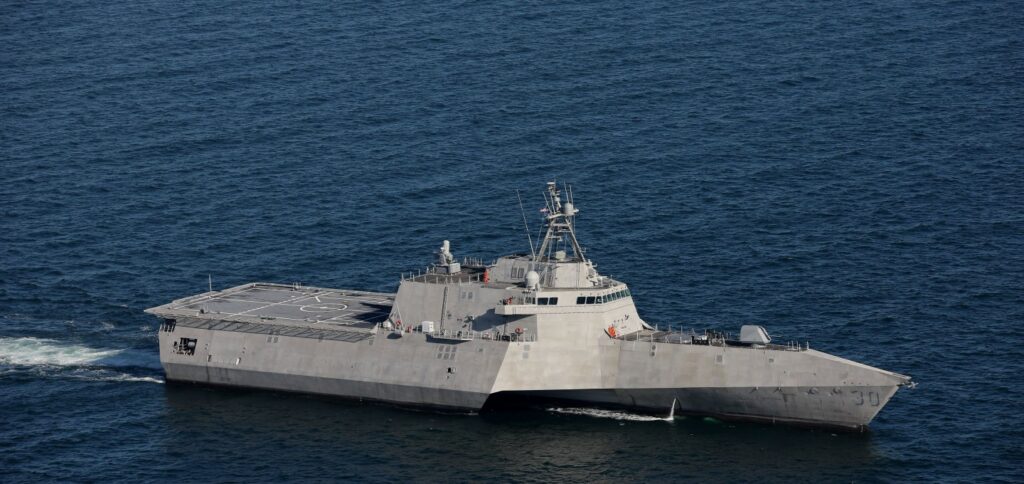 Canberra is the 15th LCS designed and constructed by Austal USA and the second US Navy ship to be named after the Australian capital. The launching ceremony for the vessel was held this April, while the ship was christened in June this year.
"Canberra is the 15th Independence-class Littoral Combat Ship that Austal USA has delivered to the US Navy, since 2010; an outstanding track record for a multi-billion-dollar program, comprising 19 ships in total," Austal Limited Chief Executive Officer Paddy Gregg said.
The Independence-class LCS is a fast, agile, focused-mission platform designed for operation in near-shore environments yet capable of open-ocean operation. It is designed to defeat asymmetric "anti-access" threats, such as mines, quiet diesel submarines and fast surface craft, according to the company.
The 127-meter high-speed trimaran hull warship integrates new technology and capability to support current and future mission capability from deep water to the littorals.
Four more LCS are currently under construction at Austal USA, including the recently launched future USS Santa Barbara (LCS 32) and future USS Augusta (LCS 34). Modules are under construction on the future USS Kingsville (LCS 36) and the future USS Pierre (LCS 38).
Furthermore, the company has recently been awarded several post-delivery service-related contracts for the LCS program including sustainment execution contracts (SEC) for both classes of LCS, on the east and west coasts of the US, and a further contract to support LCS deployed to the Western Pacific and the Indian Ocean.
Two expeditionary fast transport vessels (EPF's 13 and 14) are also under construction at the shipyard.