More details emerge about UK's Type 26 frigates
According to the UK's Ministry of Defence, the Type 26 frigates will be armed with the future cruise/anti-ship weapon (FC/ASW).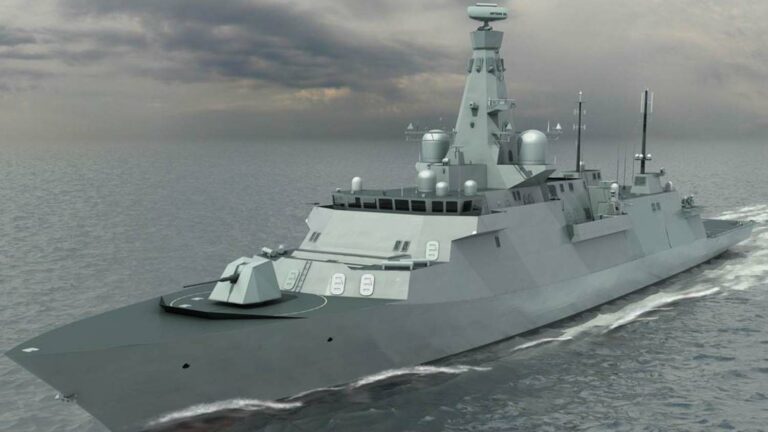 Jeremy Quin, Minister of State for the Ministry of Defence, revealed the information in the form of a response to a written Parliamentary question asked by Kevan Jones, MP for North Durham. The service entry of future cruise /anti-ship weapon on the Type 26 Frigate is planned for 2027, according to Quin.
He also commented that the the concept phase has been focused on "conducting in depth operational analysis, technical studies and initial design activity to refine user requirements and better understand the options available to MOD to meet these. The Concept Phase findings forms part of the Programme's Outline Business Case for Ministerial consideration."
The UK and French ministers of defense signed an agreement in 2017 to jointly develop the the Future Cruise/Anti-Ship Weapon program with MBDA. The program's aim is to look at options to replace and improve existing Naval and Air Force weapons systems in the next decade. The new generation of missiles that the two countries hope to field by 2030 will be replacing the existing Harpoon, SCALP and Storm Shadow missiles.
Eight Type 26s will replace Type 23 frigates, alongside a new class of general-purpose light frigates. The first steel was cut on the navy's next-generation frigate in the summer of 2017.
The ships are being designed to protect new Queen Elizabeth-class aircraft carriers from hostile submarines. They will be expected to deal with missions across the full spectrum of Royal Navy operations – complex combat scenarios, counter-piracy, as well as humanitarian and disaster relief.
All warships carry small-calibre such as SA80, general purpose machine gun and 9mm guns for use against both surface and airborne targets. Unlike the majority of the ships weapons systems, these guns are not radar and computer controlled, but aimed and fired by the upper deck gun crews. The weapons range in calibre and complexity.
Royal Navy recently revealed that the first of the eight Type 26 frigates, HMS Glasgow, reached an important construction milestone, while the vessel's bow was launched in April this year at BAE Systems' shipyard on the River Clyde.
HMS Glasgow is the first of an initial batch of three ships all named after great UK cities, followed by HMS Cardiff and Belfast. Operating from Devonport Naval Base, the Type 26s will be equipped with bow and towed-array sonars, plus carry a Wildcat or Merlin helicopter, for submarine-hunting missions.
Three new classes of vessels are scheduled to enter the Royal Navy's fleet in 2027 and 2028, including Type 26 frigates.