One more country is modernizing its naval fleet with Type 31 frigates
In an effort to modernize its naval fleet, Indonesia plans to build two frigates based on the Royal Navy's Type 31 design (marked also as Arrowhead 140) at Indonesian shipyards.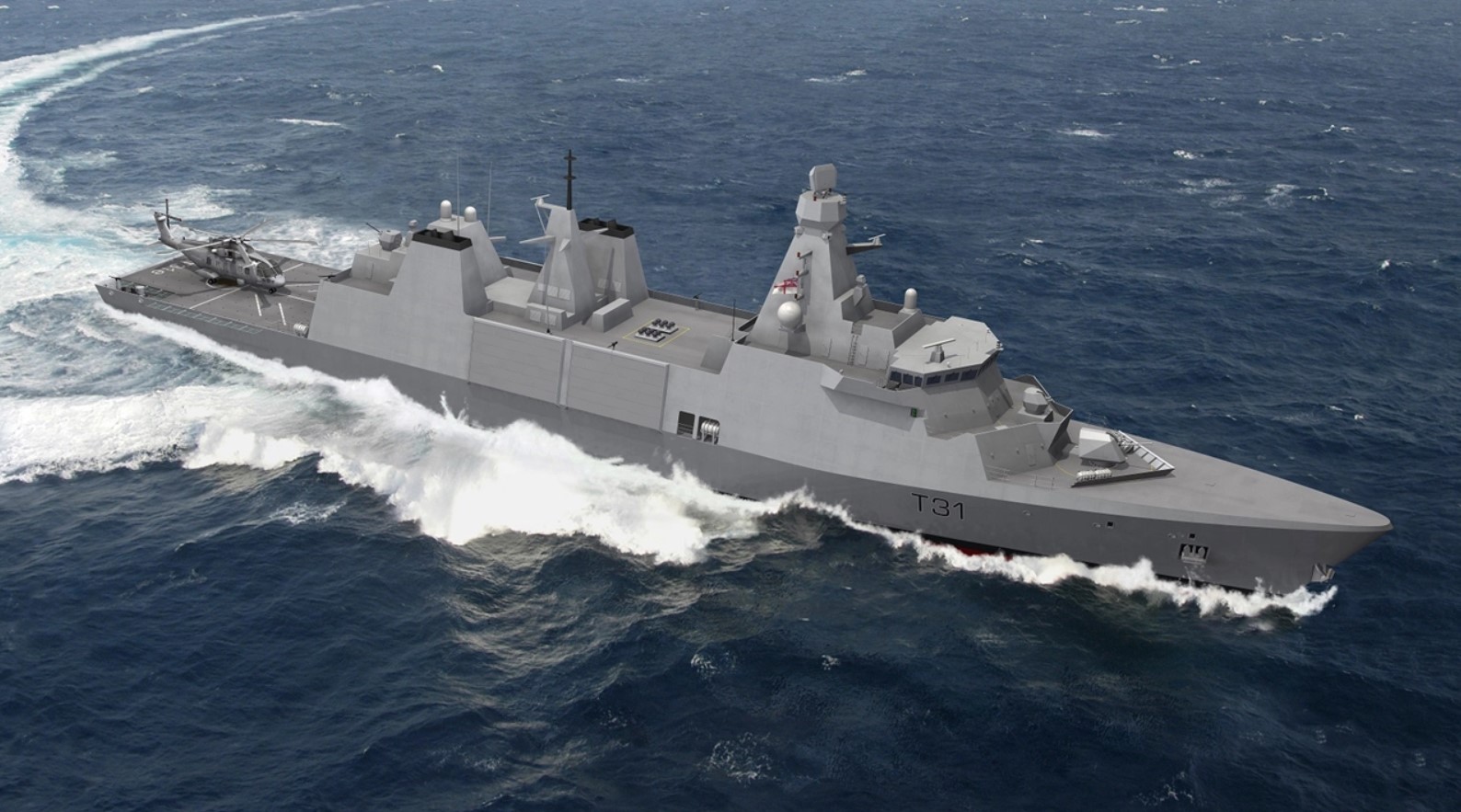 Babcock International, the UK-based firm building the Type 31 frigates signed an export design contract with PT PAL Indonesia (Persero), a state-owned enterprise that builds and maintains ships for military and commercial use.
PT PAL received a contract from Indonesia to build two Iver Huitfeldt class-variant frigates in April 2020. However, the contract became effective in May this year. The company plans to implement the Type 31 design on these vessels.
A Type 31 or Inspiration-class frigate is a general-purpose, light frigate developed by Team 31, led by Babcock International as a prime contractor. The design of the Type 31 vessel is based on Odense Maritime Technology's (OMT) Iver Huitfeldt-class hull form, which is currently in service with the Royal Danish Navy.
Babcock International will provide the Royal Navy with a fleet of five new frigates. Construction of the vessels will take place at Rosyth, a Scotland-based shipyard. The first unit is planned to be launched in 2023. The firm held the steel cutting ceremony for the first of the Royal Navy's five new Type 31 frigates, HMS Venturer.
Each of the Inspiration-class ships will be equipped with the Sea Ceptor air defense missile system, a 57mm main gun and two 40mm Bofors, a 4D radar, and carry a helicopter up to Merlin size. They will also be able to carry the planned, persistent operational delivery systems (PODS), a "plug and play box of tricks" carrying drones, autonomous mine-hunting equipment, a command center for commando raiders, or humanitarian aid.
Meanwhile, this year, the Ministry of Defense of Indonesia signed a contract with Italian shipbuilding company Fincantieri for the construction of six FREMM-class frigates. The agreement also includes the modernization and sale of two Maestrale-class frigates, and the related logistical support.