Watch: IAC Vikrant launches next set of sea trials
India's first indigenous aircraft carrier (IAC) Vikrant has set sail for the next set of sea trials after two successive high profile visits by the President and the Vice President of India.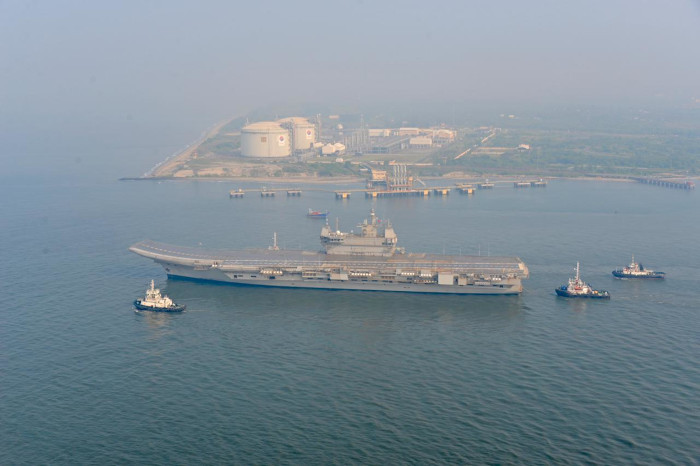 According to the Indian Navy, the IAC is to undertake complex manoeuvres to establish specific readings of how the ship performs in various conditions. Additionally, various sensor suites of the Vikrant will be tested.
As informed, the ship is scheduled to be commissioned as INS Vikrant later this year upon completion of a series of progressive sea trials.
Vikrant completed the maiden sea trials in August last year to establish propulsion, navigational suite and basic operations. The second sea trial took place later in October-November witnessing the ship being put through its paces in terms of various machinery trials and flight trials.
Built by Cochin Shipyard, the indigenous aircraft carrier is 262 metres long, 62 metres at the widest part with a height of 59 metres including the superstructure. 
The ship was designed for a crew of around 1,700 people, featuring a high degree of automation for machinery operation, ship navigation and survivability. It is designed to operate at top speeds of between 28 and 30 knots with a maximum range of 7,500 to 8,000 nautical miles at a speed of 18 knots.
It will be able to accommodate both fixed-wing and rotary aircraft, according to the officials.