US Navy relieves USS Paul Ignatius' commanding officer
The US Navy has relieved the commanding officer of USS Paul Ignatius (DDG 117), an Arleigh Burke-class guided-missile destroyer.
As disclosed, on 6 January, Rear Adm. Brendan McLane, Commander, Naval Surface Force Atlantic, relieved the commanding officer of USS Paul Ignatius (DDG 117), Cmdr. Jeffrey Servello, due to a loss of confidence in his ability to command.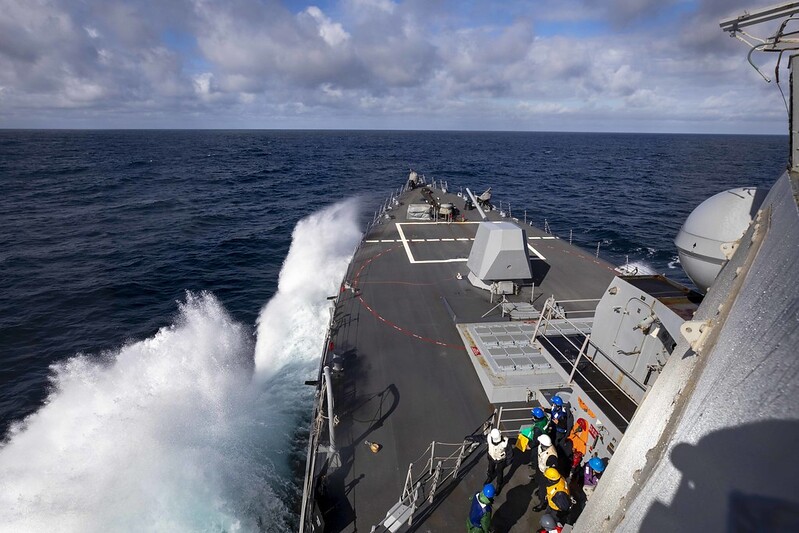 USS Paul Ignatius entered service in a ceremony at Port Everglades in Fort Lauderdale, Florida, on 27 July 2019.
Built in the Flight IIA configuration, the ship was launched in November 2016 and delivered in February 2019 after completing sea trials.
The destroyer is named in honour of Paul Robert Ignatius, who served in the US Navy during World War II, and later during the Lyndon B. Johnson administration as Assistant Secretary of Defense (Installations and Logistics) 1964-1967, and Secretary of the Navy 1967-1969.
Servello served as the commanding officer of Paul Ignatius since June 2021. Cmdr. Eric Meyers will be temporarily assigned as commanding officer until a permanent relief is identified while Servello will be temporarily reassigned to the staff of Naval Surface Squadron 14 (CNSS 14).
Further details were not revealed but the local news reported that the relief came after an investigation into the ship's performance during a 2021 exercise in which the crew had made mistakes during an anti-air warfare drill in the Atlantic.
In the recent news, the US Navy also relieved two top officers of the Independence-class littoral combat ship (LCS) USS Montgomery (LCS 8) "due to a loss of confidence in their ability to command".