HMS Prince of Wales begins journey as NATO's flagship
The UK Royal Navy's surface warship HMS Prince of Wales has taken the role of the flagship for the NATO Response Force Task Group.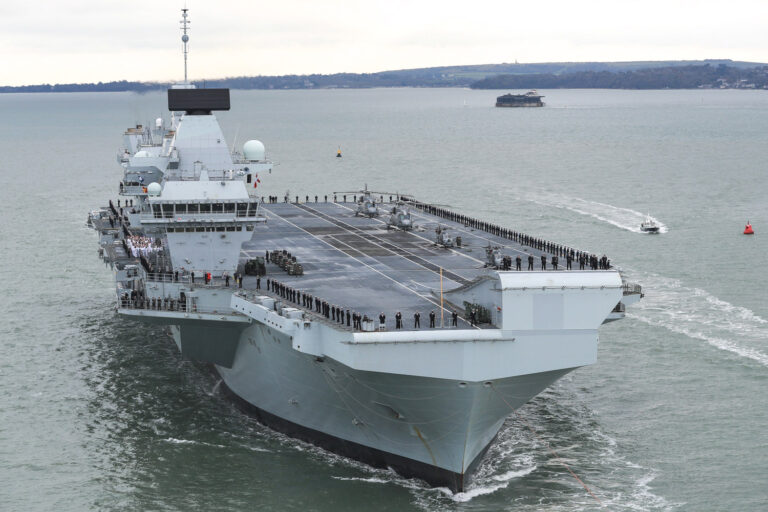 On 11 January, the ceremony was held on board the HMS Prince of Wales to mark the Royal Navy taking command of the NATO Response Force Task Group.
The ship will set sail from Portsmouth on 12 January on its 12-month journey as the command platform for Rear Admiral Mike Utley who will lead the NATO task group.
In October 2021, Royal Navy declared the aircraft carrier fully operational after completing the international exercise off the Scottish coast. The vessel completed two years of extensive training and joined its sister vessel HMS Queen Elizabeth.
The two vessels conducted simultaneous F-35B fast jet operations for the first time, thousands of miles apart, in September 2021.