HII gets to work on combat system of US Navy's third Zumwalt-class destroyer
US military shipbuilding major Huntington Ingalls Industries (HII) has signed a maintenance contract with the US Navy for the combat system of the third and final Zumwalt-class guided-missile destroyer, USS Lyndon B. Johnson (DDG 1002).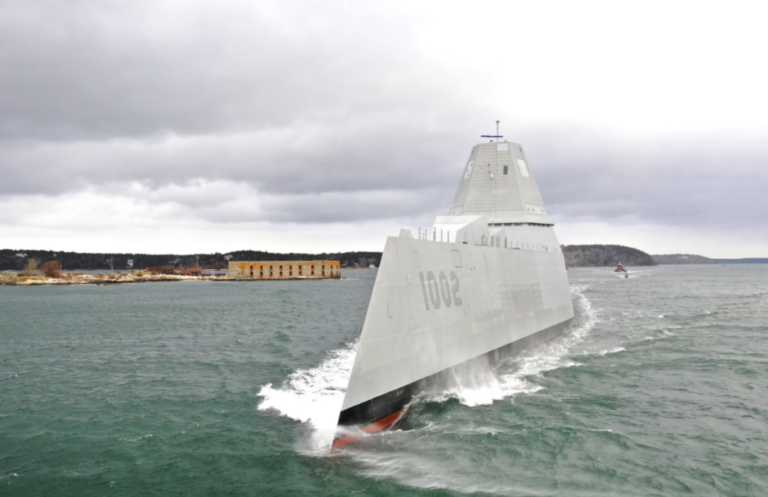 The deal, worth $10.6 million, also includes temporary dock services and maintenance to the ship. Work will be performed in Pascagoula, Mississippi, and is expected to be completed by May 2022, according to the US Navy.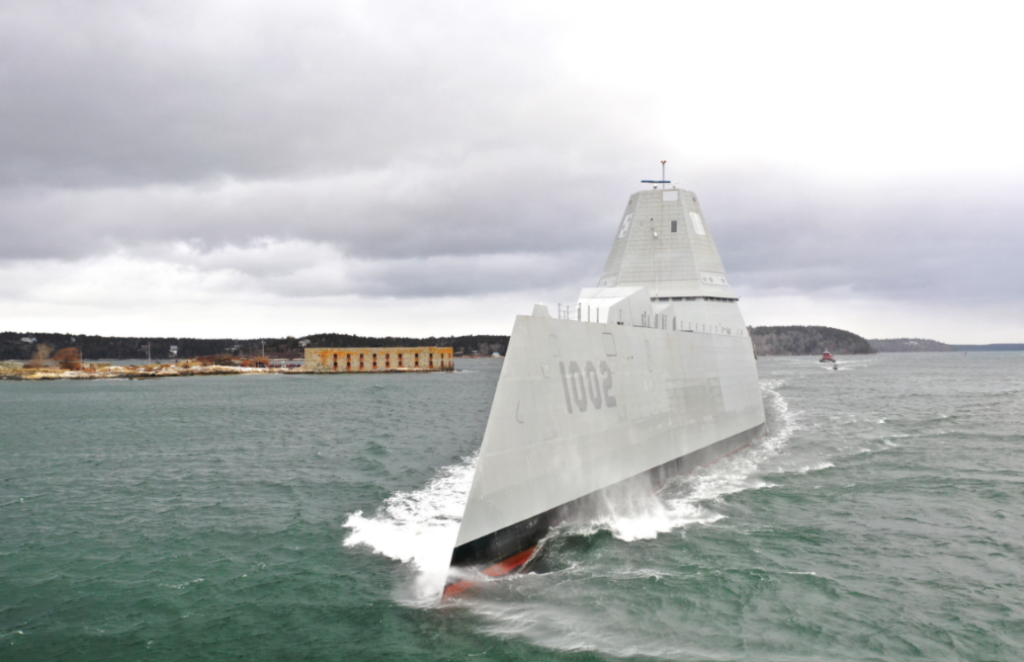 The multi-mission Zumwalt-class destroyers will be capable of performing a range of deterrence, power projection, sea control, and command and control missions while allowing the navy to evolve with new systems and missions. Zumwalt ships are 182 meters long, displace almost 16,000 tons, and are capable of making 30 knots speed.
The destroyers feature an integrated power system (IPS) capable of providing approximately 78 megawatts of electric power for propulsion and ship services. They also have a wave-piercing tumblehome hull and a stealth design which reportedly gives them a radar section of a fishing boat.
USS Lyndon B. Johnson conducted sea trials last August and recently sailed away from General Dynamics Bath Iron Works (BIW). Last November, the Navy formally accepted the completion of production and test activity from BIW for DDG 1002. The Navy's acceptance of Hull, Mechanical and Electrical (HM&E) completion followed extensive tests, trials and demonstrations of the ship's systems both at the pier and during sea trials.