Royal Navy warship joins UN sanctions enforcement against North Korea
Royal Navy offshore patrol vessel HMS Tamar has joined the international effort to enforce the United Nations (UN) sanctions on North Korea.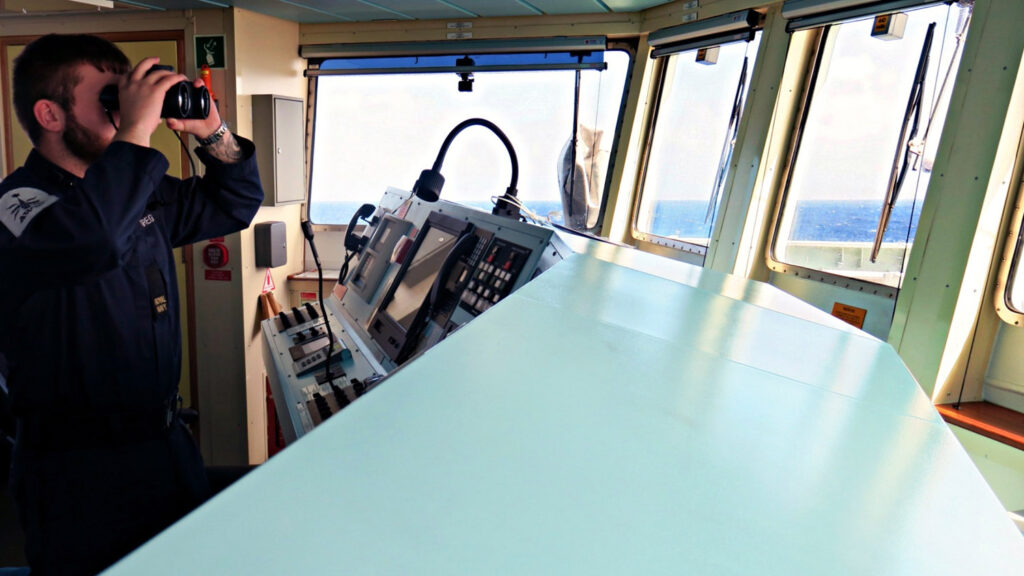 According to the Navy, the warship carried out a patrol of the East China Sea to prevent fuel or refined petrol from being delivered to the Democratic People's Republic of Korea (DPRK) under the sanctions imposed by the UN to target the country's weapons of mass destruction and ballistic missile programs.
In its first operation, the Portsmouth-based Tamar collected evidence of a ship believed to have been in breach of those sanctions information which was passed on to the Enforcement Coordination Cell, based in Yokosuka, Japan.
The operation is similar to the one conducted by frigate HMS Richmond in the East China Sea in September 2021, when she broke away from the Carrier Strike Group 21 deployment led by HMS Queen Elizabeth, which also resulted in details of vessels being handed over to the Enforcement Coordination Cell.
"HMS Tamar's enforcement contribution to the United Nations' Security Council Resolution aimed to provide tactical evidence to counter malign proliferation activities", said Commander Teilo Elliot-Smith, the ship's Commanding Officer.
"We did that. It underlines two things for me: the Royal Navy's intent to help stabilise a volatile part of the world and uphold an international agreement; secondly, it proves the utility and potential of HMS Tamar so soon on our arrival in the region".
HMS Tamar arrived in the western Pacific Rim after a 16,000-mile journey from Portsmouth via the Caribbean, California and Hawaii. Together with the sister ship HMS Spey, Tamar is on a five-year mission to the Asia-Pacific in support of the UK interests in the region.
The vessels are said to mark the first permanent Royal Navy presence in the region since Hong Kong was returned to China a quarter of a century ago.