US Navy's Virginia-class submarine PCU Oregon heads out for sea trials
The US Navy's new Virginia-class submarine PCU Oregon (SSN 793) left Groton shipyard and started its sea trials earlier this week.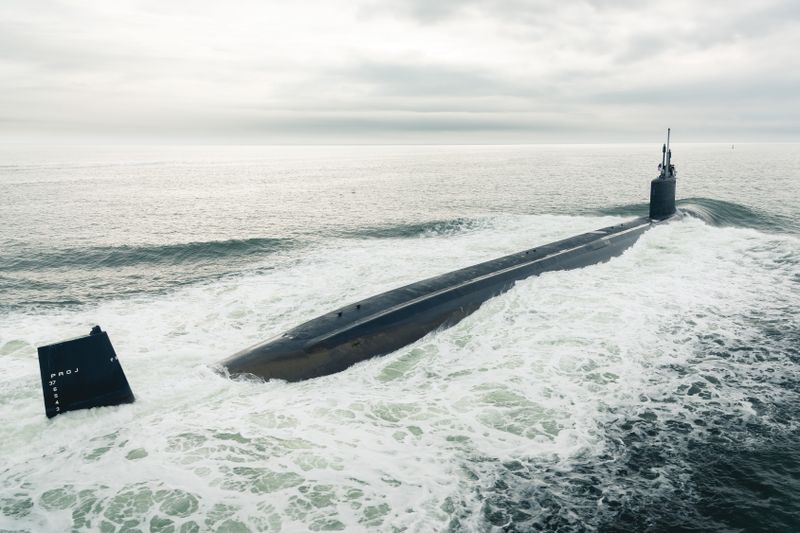 According to General Dynamics Electric Boat (GDEB), the company which is building the submarine, this is the first time that the vessel "is being operated by its crew and the EB experts who built it".
"Like the Oregon and her crew, we are moving out, together, with a shared mission to make the world stronger and safer for the next generation," said President Kevin Graney at RI/CT legislative briefings.
The submarine Oregon is the 20th vessel of the Virginia class and the second Virginia-class Block IV submarine.  The construction of the submarine began in 2014, while the christening ceremony took place on 5 October 2019.
As a Block IV submarine, Oregon will incorporate improvements that will allow it to spend less time undergoing maintenance.
The Virginia-class submarine is equipped with 12 vertical missile launch tubes and four 533mm torpedo tubes. The vertical launching system has the capacity to launch 16 Tomahawk submarine-launched cruise missiles (SLCM) in a single salvo. There is a capacity for up to 26 mk48 ADCAP mod 6 heavyweight torpedoes and sub harpoon anti-ship missiles to be fired from the 21in torpedo tubes.
A contract modification for Oregon and two other submarines Montana (SSN-794), and Hyman G. Rickover (SSN-795) was initially awarded to GDEB valued at $594.7 million in April 2012. On 23 December 2014, the firm was awarded an additional $121.8 million contract modification to buy long-lead-time material for the three Virginia-class submarines.
The US Navy awarded Electric Boat the contract to construct 10 Block IV Virginia-class submarines for $17.6 billion on 28 April 2014.