Canadian Coast Guard retires oldest serving ship after recent $10-million refit
Following 59 years of dedicated service, the Canadian Coast Guard's oldest serving vessel, CCGS Hudson, was decommissioned just two years after a $10-million refit.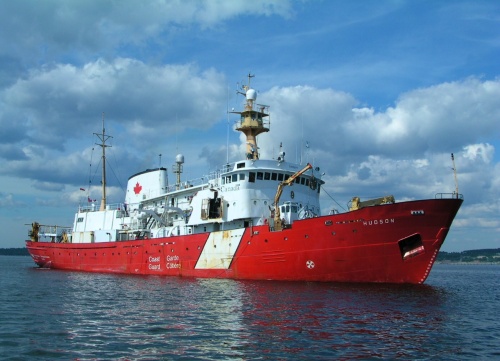 In November 2021, a failure of the starboard propulsion motor placed the CCGS Hudson out of service. Due to the scale of the problem and the time and cost to repair it, combined with the costs associated with an upcoming period of regulatory compliance work, it has been determined that the ship is beyond economical repair and further investment would not allow it to return to reliable service, according to the coast guard officials.
The ship departed St. John's Dockyard on 21 January for its final voyage to its homeport in Dartmouth after decommissioning.
St. John's Dockyard in Newfoundland was awarded a $10-million vessel life extension contract for CCGS Hudson in 2019. The refit work involved replacing steel and repairing various areas of the vessel's decks and tanks. The refit was completed in 2020.
CCGS Hudson was a key platform for Fisheries and Oceans Canada's oceanographic science program. The 90.4-meter-long ship entered service in 1963. It made several significant scientific voyages, among them the first circumnavigation of the Americas in 1970.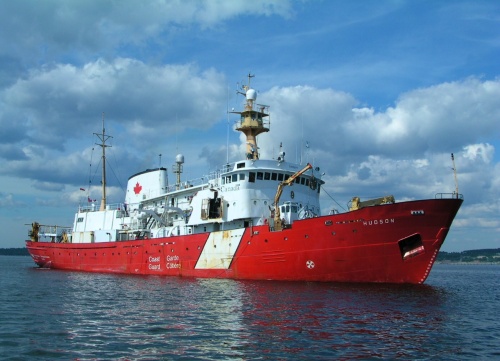 While there are no science missions planned for the CCGS Hudson over the winter months, the vessel's permanent replacement, the yet to be named offshore oceanographic and science vessel, isn't expected to be delivered until 2025.
On 29 March 2021, Seaspan Shipyards cut steel and started full-rate construction of the new vessel. The 88-meter-long vessel will support a wide range of oceanographic, fishery, geological and hydrographic survey missions. The ship, which will accommodate up to 34 crew and 26 scientists, will also perform search and rescue operations and environmental response as needed.
The Canadian Coast Guard is currently working closely with Fisheries and Oceans Canada to evaluate the near and long terms impacts on programming and develop a plan for science missions. Discussions are focused on which parts of the science program can be completed by other Canadian Coast Guard vessels, by chartered vessels, or through the use of other technology.