GSL delivers last Sankalp-class OPV to Indian Coast Guard ahead of schedule
Goa Shipyard Limited (GSL), an Indian Government-owned shipbuilding company, has delivered the fifth and last Sankalp-class offshore patrol vessel (OPV) to the Indian Coast Guard.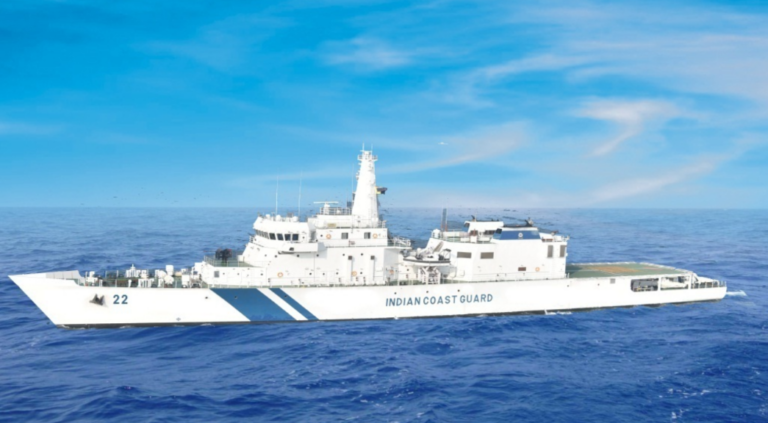 As informed, the vessel was delivered ahead of the contractual schedule. The company noted that all the vessels under this OPV project were delivered "before time."
The contract for 5 OPVs was signed by GSL with MoD on 26 August 2016 and the commencement of production of the first vessel formally started within 3 months with the steel cutting ceremony on 13 November 2016.
These vessels for the Indian Coast Guard are based on the in-house design of GSL and are fitted with technologically advanced machinery and computerized controls systems, making them "the most advanced Patrol Vessels in service with the Indian Coast Guard".
They have an overall length of 105 meters, a 12.9-meter beam, and a draught of 3.6 meters. They are powered by two SEMT Pielstick 20 PA6B STC diesel engines. These 2400-ton vessels will be equipped with additional features like quick response boats for rescue and anti-piracy, gunnery simulators.
"With this delivery, this OPV will form a formidable part of the Coast Guard fleet and will be used for protection of Exclusive Economic Zone of territorial water of the nation," according to the company.
To remind, the fourth vessel in the class was delivered to the Indian Coast Guard on 30 September 2021.