Poles shortlist TKMS and Babcock's design for Miecznik frigates
Poland's Ministry of National Defense has shortlisted two designs for Polish Navy's new Miecznik frigate program, Babcock's Arrowhead 140 and Thyssenkrupp Marine Systems' (TKMS) Meko-A300 frigate design.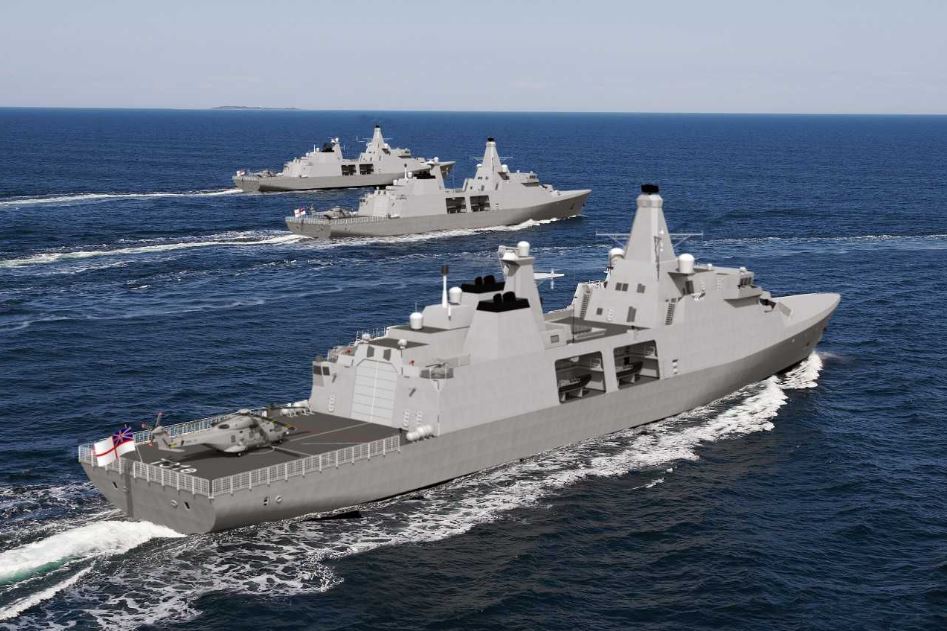 The assessment was carried out on the basis of criteria concerning technical parameters, combat potential, the possibility of unifying the acquired military equipment with the equipment currently owned by the Polish Armed Forces, as well as the life cycle costs of the proposed solutions and their further modernization potential.
"The most favorable were the proposals presented by German and British partners, and the score between them did not exceed 5%," according to the ministry.
After the assessment process, further negotiations will be conducted between a consortium formed by the state-run defense group Polish Defence Group (PGZ) and the two bidders.
The Miecznik program is part of a plan that the Polish Government launched to modernize its Armed Forces with an investment of €115 billion until 2035. The frigates will be built at the local PGZ shipyard through a Technology Transfer (ToT) contract.
Under the program, three new frigates will be built to boost Poland's naval capabilities.
UK-based Babcock International has offered its Arrowhead 140 design.
The Arrowhead 140 is a general-purpose light frigate that can be used for maritime surveillance and interdiction, counter-piracy, military presence and deterrence, humanitarian aid and disaster relief, task group support, consort protection, as well as anti-submarine warfare missions.
Launched in May 2018, Arrowhead 140 is designed to meet the requirements of the Royal Navy's Type 31e general-purpose frigate program. UK's design will feature a maximum overall length of 138.7 meters, a maximum beam of 19.8 meters and a design draft of 4.8 meters. The displacement of the vessel will be 5,700 tonnes.
The design is expected to provide increased survivability, operability and capability with improved radar performance and facilitating better helicopter operations in bad weather. The hull form is based on the Iver Huitfeldt-class frigates designed for the Royal Danish Navy.
On the other hand, TKMS has offered its Meko-A300 frigate design. This class of frigates will be fully equipped and functional, capable of fighting in three operational environments: air, surface and submarine, according to the firm.
The construction process for the Polish Navy's frigates is scheduled to start in 2023, and the first unit is to be ready by June 2028, the ministry emphasized. Deliveries of the units are scheduled to take place until 2034.