Work starts on last German Navy's K130 corvette
The work on the last K130 Braunschweig-class corvette for the German Navy's officially started, a spokesperson from German shipbuilding company Naval Vessels Lürssen Group (NVL) confirmed to Naval Today.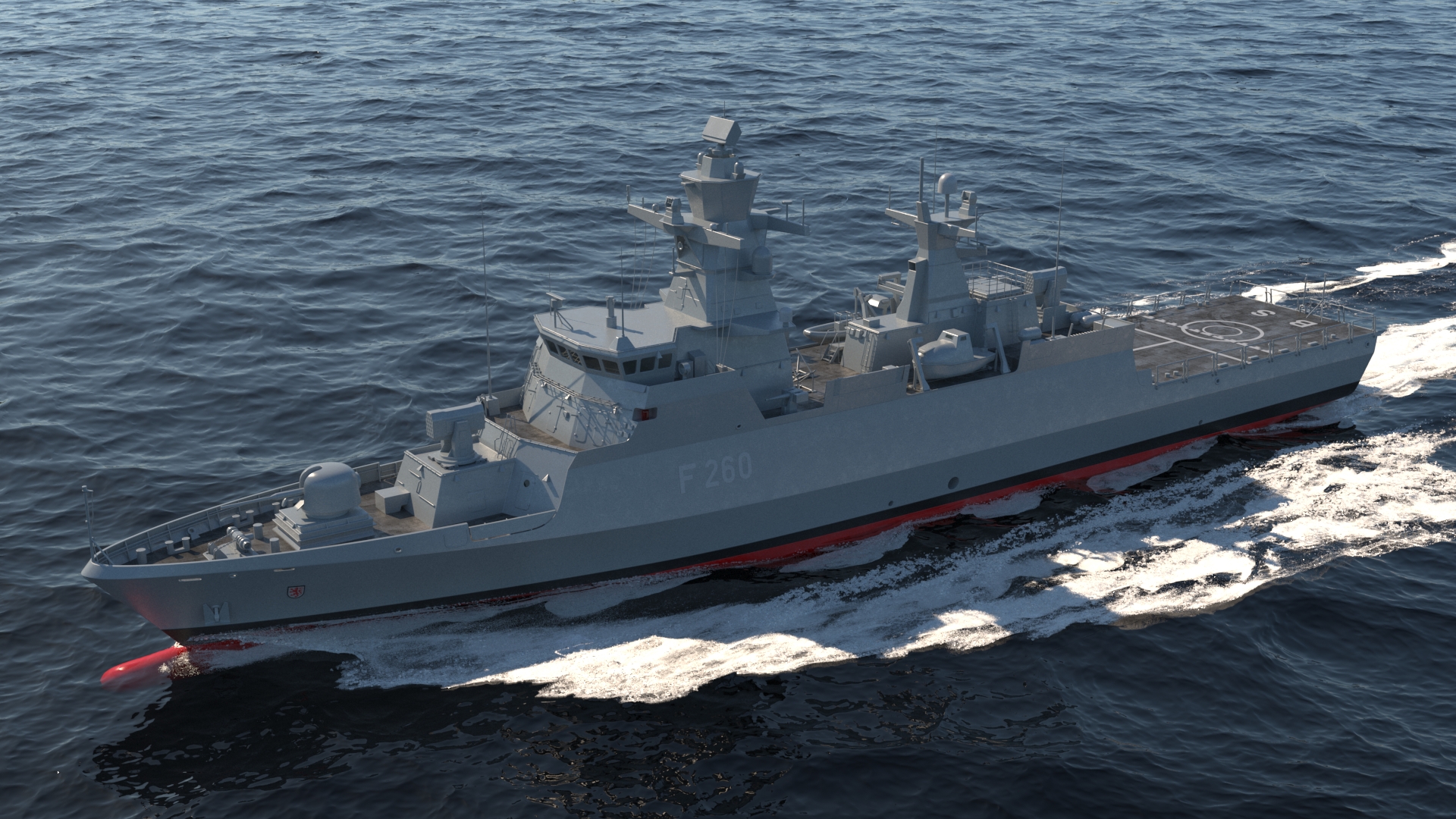 The work "started at the beginning of this year", the company's spokesman revealed. The Braunschweig-class corvettes are Germany's newest class of ocean-going corvettes. Five ships have so far replaced the Gepard-class fast attack craft of the German Navy.
In October 2016, German lawmakers announced that 1.5 billion euros would be spent on the next batch of vessels, which will include a total of five new corvettes. Lürssen hosted a keel-laying ceremony for the first of the second batch of K130 corvettes in April 2019.
All five ships are scheduled to be delivered to the navy by the ARGE K130 consortium by 2025. The shipbuilding consortium is composed of ThyssenKrupp Marine Systems, German Naval Yards Kiel and Lürssen as the prime contractor.
Aft and stern sections of the ships will be built in shipyards in Bremen and Volgast, and the ships will be assembled and fitted out at Blohm & Voss in Hamburg.
In 2020, Swedish company Saab was selected to provide RBS15 anti-ship missiles for the new batch of these corvettes. The order value is approximately SEK 1.7 billion (around $194 million) with deliveries between 2022 and 2026.
Last year, sensor solutions provider Hensoldt received a contract to modernize the TRS-3D radars of two K130-class corvettes.
The 90-meter ships are designed for operation in coastal waters, augmenting the capabilities of fast attack boats and frigates. They are equipped with two 27 mm Mauser MLG27 remote-controlled, fully-automatic cannons, and one OTO Melara 76 mm gun.
The corvettes also feature a helicopter landing deck and use the Rolling Airframe Missile (RAM) – guided naval missile system for close-in defense against anti-ship missiles, aircraft, helicopters and surface threats.
The new K130 ships will be named Köln, Emden, Karlsruhe, Augsburg, and Lübeck. Köln is scheduled to start first sea trials this year.
Follow Naval Today on: