USCG's new Sentinel-class cutter USCGC John Scheuerman commissioned
The US Coast Guard commissioned the USCGC John Scheuerman (WPC 1146) into service at the Port of Tampa in Tampa, Florida, on 23 February.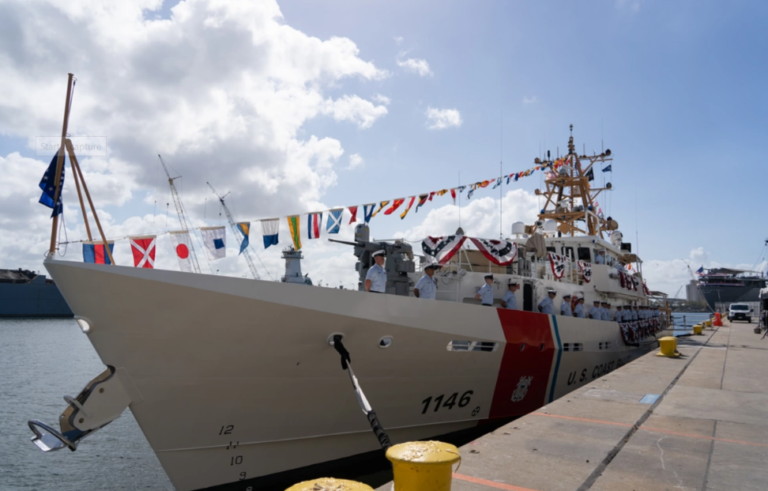 The ship was officially delivered to the US Coast Guard on 21 October 2021, in Key West, Florida.
It is the 46th Sentinel-class fast response cutter and the fifth of six fast response cutters to be homeported in Manama, Bahrain, which will replace the ageing Island-class patrol boats,
Each of these cutters carries the name of a US Coast Guard enlisted hero. The cutter's namesake is Seaman 1st Class John "Curtis" Scheuerman, a native of Toledo, Ohio.
On September 9, 1943, during the amphibious invasion of Italy, Seaman 1st Class Scheuerman manned his exposed gun location to direct gunfire against an enemy plane conducting strafing attacks against his ship. He was mortally wounded in the attack, but his efforts contributed to the protection of his ship and crew against further attack. He was posthumously awarded the Silver Star and the Purple Heart.
"This is an exciting time for each member of the crew," said Lt. Trent Moon.
"We're honored to be a part of this historical day and look forward to our upcoming transit to Bahrain and continuing the legacy of the ship's namesake."