US Navy recovers crashed F-35C Lightning II aircraft from South China Sea
US 7th Fleet's Task Force (CTF) 75 and Naval Sea Systems Command (NAVSEA) have successfully retrieved the F-35C Lightning II aircraft which crashed earlier this year in the South China Sea.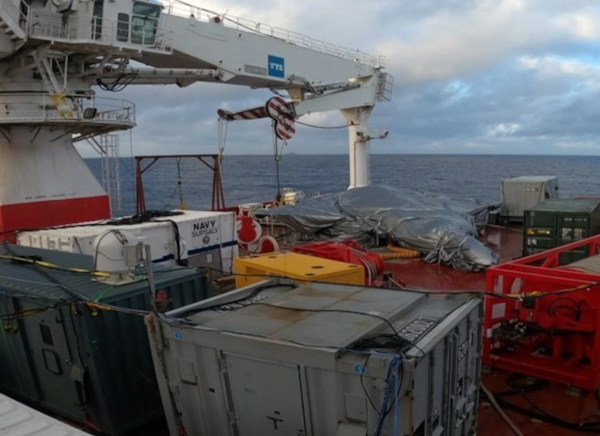 The F-35C Lightning II, assigned to Carrier Air Wing (CVW) 2, crashed while USS Carl Vinson (CVN 70) was conducting routine flight operations in the South China Sea on 24 January.
Seven crew members were reported injured, while three of them required medical evacuation to a hospital in Manila, Philippines.
The wreckage was recovered from a depth of approximately 3779 meters by a team from CTF 75. Additionally, the NAVSEA's Supervisor of Salvage and Diving (SUPSALV) embarked on the diving support construction vessel (DSCV) Picasso. 
The aircraft was recovered using a CURV-21, a remotely operated vehicle (ROV), which attached specialized rigging and lift lines to the aircraft. The ship's crane lifting hook was then lowered to the seafloor and connected to the rigging, and then lifted the aircraft to the surface and hoisted it onboard Picasso, according to the navy.
The aircraft will be delivered to a nearby military installation to aid in the ongoing investigation and evaluated for potential transport to the US.  
The US Navy's carrier-based, fifth-generation fighter F-35C Lightning II achieved initial operational capability in 2019.