US Navy celebrates 100 years of its aircraft carriers
The US Navy is celebrating the centennial of its aircraft carriers, "which are recognized as a powerful tool that has furthered America's interests".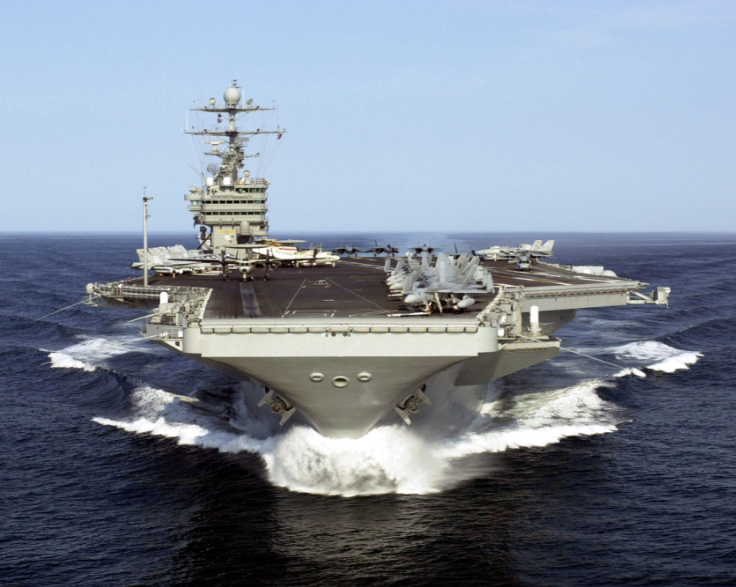 Vice Admiral Scott D. Conn, Deputy Chief of Naval Operations for Warfighting Requirements and Capabilities, announced on 21 October 2021 that the Department of the Navy will recognize the Centennial of United States Navy Aircraft Carriers (CONAC) in the calendar year 2022.
US senators Mark R. Warner and Tim Kaine introduced a Senate resolution celebrating the centennial of the navy's aircraft carriers.
"Aircraft carriers are instrumental to our national security," the senators said. "In the century since America's first aircraft carrier, the USS Langley, was commissioned in Portsmouth, Virginia has continued to play a major role in building these ships. Every worker involved should be recognized for their contributions to our safety."
These ships have been integral to US operations, from naval battles in the Pacific Ocean during World War II to joint force operations in the Middle East and present-day deterrence strategy in numerous locations around the world.
On 20 March 1922, following a two-year conversion at Norfolk Naval Shipyard, the former USS Jupiter was recommissioned as the US Navy's first aircraft carrier USS Langley (CV 1).
One hundred years after the commissioning of the first aircraft carrier, the modern fleet has evolved to include a mix of battleships and warships in each Carrier Strike Group.
Now, aircraft carriers from two classes of nuclear-powered ships (Nimitz-class and Ford-class carriers) lead the modern-day fleet forces as they provide humanitarian assistance and disaster relief, deter aggression and assure national security.
To remind, US Navy's lead Ford-class aircraft carrier recently completed its inaugural planned incremental availability (PIA) and is now preparing for its first deployment.
The construction of USS Gerald R. Ford began in August 2005, the keel was laid in November 2009, and the aircraft carrier was christened in November 2013. The vessel completed its final shock trials in August 2021.
The Nimitz-class aircraft carriers are a class of ten nuclear-powered aircraft carriers in service with the navy.
All ten carriers were constructed by Newport News Shipbuilding Company in Virginia. USS Nimitz, the lead ship of the class, was commissioned on 3 May 1975.
US Congress mandates the US Navy to operate 11 aircraft carriers throughout the world to maintain security, economic freedom and enduring commitments around the world. The officials also noted that the defensive systems aboard aircraft carriers and their air wings will continue to upgrade and evolve with emerging technologies, to enable "the US Navy to maintain superiority on the high seas".