Japan's first Taigei-class submarine enters service
Japanese Maritime Self-Defense Force (JMSDF) has revealed that the navy's first Taigei-class submarine entered service.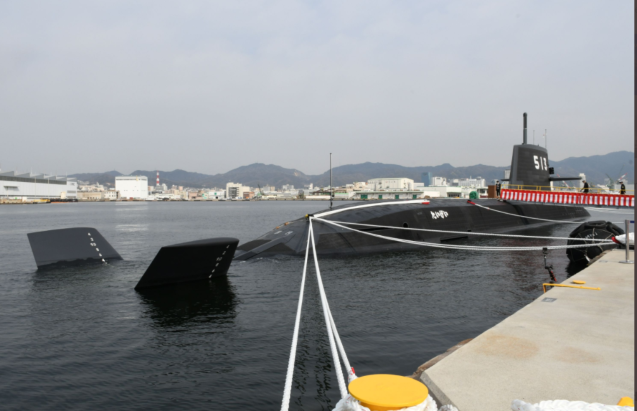 The commissioning ceremony for the vessel took place at Mitsubishi Heavy Industries' Kobe Shipyard on 9 March. Taigei is the first vessel in its class, and its name means Great Whale, the officials noted.
The 3000-ton submarine features a length of 84 meters and a width of 9.1 meters and can accommodate about 70 people. It has a diesel-electric propulsion.
The Taigei submarine is equipped with a sonar system with improved detection capability. What is more, it has an advanced, stealth-like design and a lithium battery system that ensures quiet operation and longer endurance.
The launching ceremony for the first vessel was held in October 2020. JMSDF launched the second Taigei-class submarine at Kawasaki Heavy Industries' (KHI) shipyard in Kobe in October 2021.