Spanish shipbuilding company Navantia and Saudi Zamil Offshore Service Company have signed a Memorandum of Understanding (MoU) to provide services for Avante 2200 corvettes in Saudi Arabia.
The collaboration has been launched with the signature of an MoU during World Defence Show (WDS) held in Riyadh. Saudi's first-ever World Defense Show was held from 6-9 March 2022.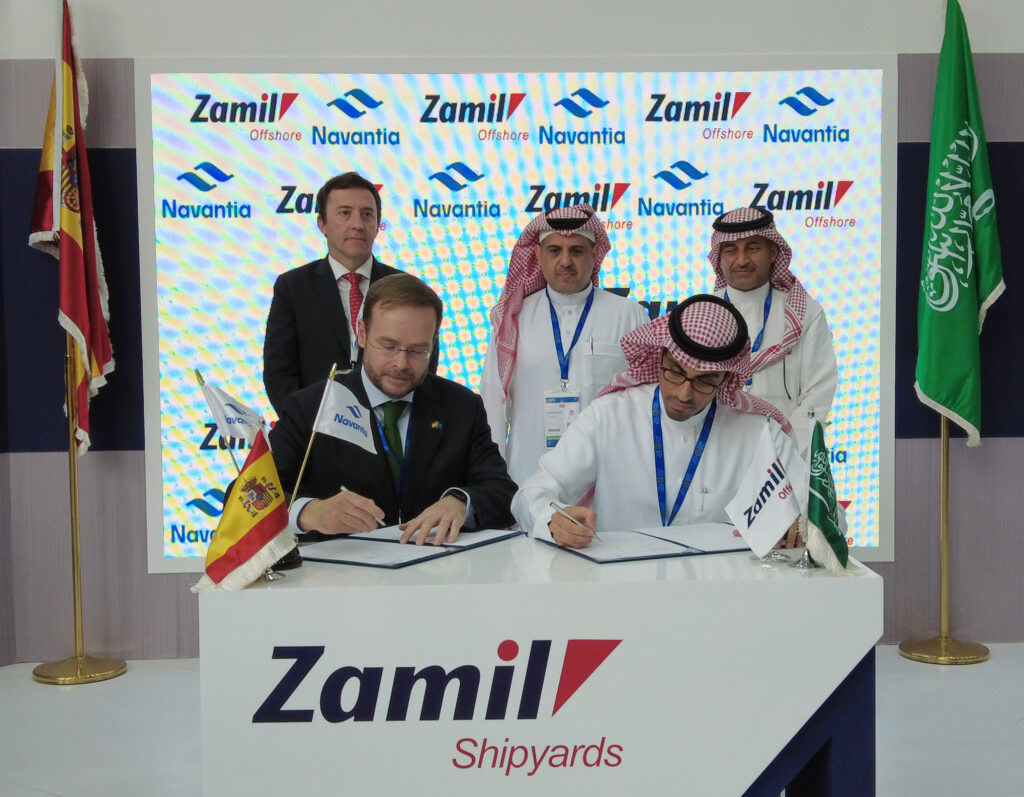 Under the agreement, the duo will explore potential collaboration in the field of support services to Avante 2200.
"Our cooperation with Zamil is a step further in our commitment to boost localization in support to RSNF and to develop a solid industrial ecosystem in Saudi Arabia. Navantia is fully committed to deliver KSA Vision 2030," stated Navantia's Vicepresident for Systems and Services, Donato Martínez.
Nasser F. Alhazzani, COO of Zamil Offshore Services Company added that with the knowledge of the two companies, their collaboration is expected "to support the sustainment of the Royal Saudi Naval Forces fleet".
Navantia is building five Avante 2200 corvettes for the Royal Saudi Naval Forces through a comprehensive contract which includes through life support (TLS) of the vessels in Saudi Arabia, as well as training of the crew and maintainers. 
The fifth corvette was launched in December 2021 at a ceremony held in the city of San Fernando of the province of Cadiz.
According to shipbuilder specifications, the Avante 2200 vessels measure 98.9 meters in length, displace 2,500 tons and have a crew capacity of 92. Furthermore, the vessels can accommodate a 10t class helicopter and can deploy two 5.5m RHIBs.
The collaboration with Zamil complements other initiatives launched by Navantia to boost industrial cooperation in Saudi Arabia. The firm created a joint venture with Saudi Arabia Military Industries (SAMI) to develop, integrate and market the first Saudi combat system: HAZEM.
The company, called SAMI-Navantia, was awarded a significant contract in September 2019 for the supply and integration of the combat system of the five Avante 2200 corvettes.
Photo: Zamil Offshore Service Company