UK plans to test laser weapon on Type 23 frigate for the first time
The Royal Navy plans to test a laser weapon for the first time onboard a Type 23 frigate, which will be used to detect, track, engage, and counter unmanned aerial vehicles (UAV).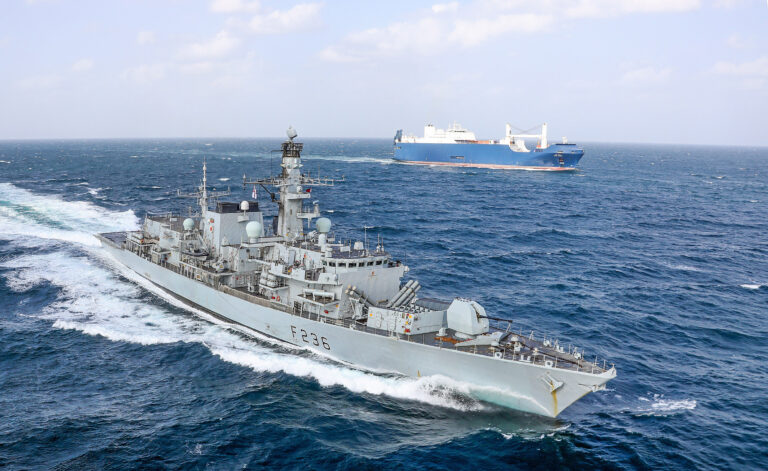 The UK Ministry of Defence has awarded three contracts worth around £72.5-million to the UK industry to produce advanced laser and radio frequency demonstrators as part of the Novel Weapons Programme (NWP).
The three contracts for the directed energy weapons – each lasting four years – were awarded to a consortium headed by Thales and Raytheon UK.
Known collectively as Directed Energy Weapons (DEW), these next-generation technologies are aimed at revolutionizing the battlefield and reducing the risk of collateral damage. The systems are powered by electricity and operate without ammunition, "significantly reducing operating costs, increasing platform endurance and providing unprecedented offensive and defensive flexibility to personnel on the frontline."
"Directed Energy Weapons are a key element of our future equipment programmes and we intend to become a world-leader in the research, manufacture and implementation of this next-generation technology," Jeremy Quin said.
These new capabilities will be integrated onto existing platforms for the Royal Navy and British Army and will undergo user experimentation from 2023 to 2025. The experimentation will focus on the operation and maintenance of these new systems.
A few days ago, the UK published a new update of the "Defence Equipment Plan" which includes a significant increase of budget spending to boost its future naval fleet.
Over the next ten-year period, the government plans to invest £238 billion in equipment procurement and support, which represents an increase of £48 billion from last year's report.
As for the navy's plans, the investment will go up to £38.1 billion, which represents a significant increase compared to £30.6 billion at the end of the previous planning period.
Navy's new investment is focused on improving the sustainability, lethality and availability of the
fleet and delivering a more modern, high-tech and automated navy.