The Indian Coast Guard has commissioned the fifth warship in the series of 105-meter long offshore patrol vessels (OPVs) ICGS Saksham at Goa Shipyard.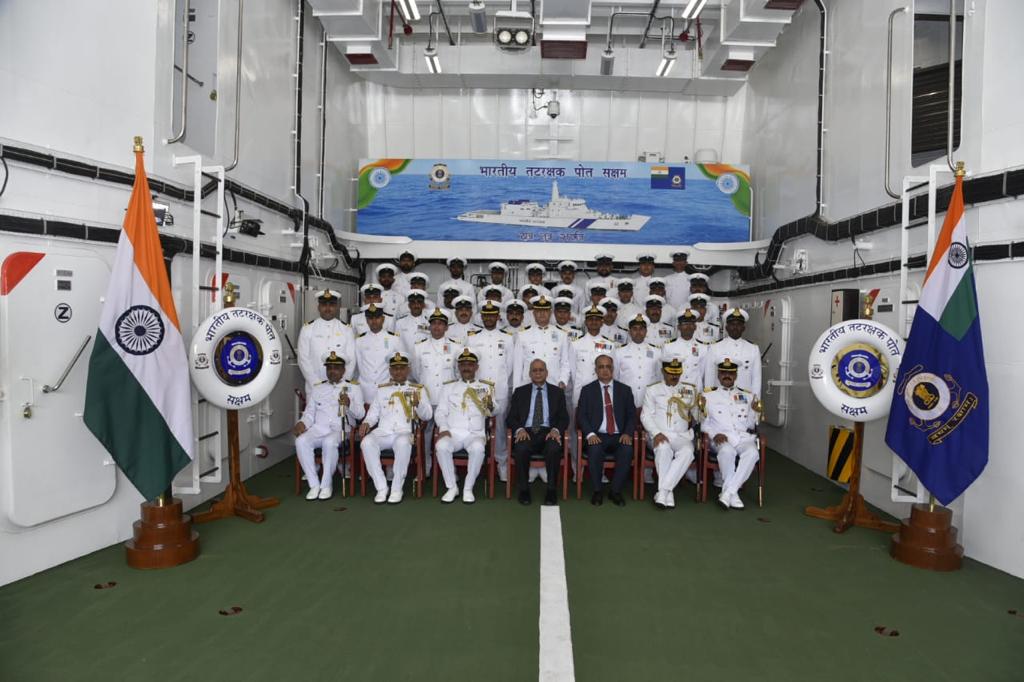 As disclosed, the commissioning ceremony took place on 16 March. The vessel, which was designed and built by Goa Shipyard, was built under the Indian government's flagship Make in India program.
The ship is fitted with advanced technology, navigation and communication equipment, sensors and machinery. It is equipped with a 30-mm 2A42 Medak gun and two 12.7-mm stabilised remote-controlled guns (SRCGs) with FCS.
Furthermore, ICGS Saksham features  "an Integrated Bridge System (IBS), Integrated Platform Management System (IPMS), Power Management System (PMS) and High Power External fire-fighting (EFF) system," according to the Indian officials.
The vessel displaces approximately 2,350 tons and is propelled by two 9,100 KW diesel engines to attain a maximum speed of 26 knots. It has an endurance of 6,000-nautical mile at an economical speed, the officials emphasized.
ICGS Saksham will be based at Kochi and deployed extensively for Exclusive Economic Zones surveillance and other duties.
Photo: Indian Ministry of Defence