Four US Marines killed after aircraft crashed during NATO's exercise in Norway
Four US Marines have died following an aviation incident involving an MV-22B Osprey that crashed during a training mission in support of exercise Cold Response 2022.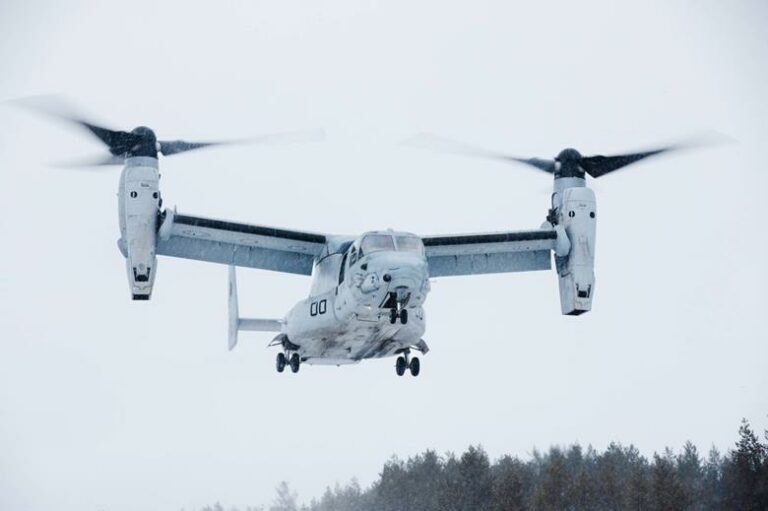 As informed, the accident occurred near Bodo, Norway on the evening of 18 March. The US Marine Corps assisted the Norwegian-led recovery effort. Norwegian civil authorities took the lead in search and rescue efforts.
The deceased US Marines were successfully removed from the crash site and are in the process of being returned to the US, the officials noted. The cause of the crash is currently under investigation by both Norwegian and US organizations.
Numerous NATO Allies and partner nations offered operational support during and following the incident. Specifically, the Royal Norwegian Air Force, Royal Norwegian Navy, Norwegian Joint Headquarters, Norvay's 330 Squadron, and various civil authorities were included in the mission.
In addition to Norway, offers of support were provided by Italian, the Netherlands, and United Kingdom military forces.
"The pilots and crew were committed to accomplishing their mission and serving a cause greater than themselves," said Maj. Gea Michael Cederholm, the commanding general of 2d Marine Aircraft Wing, in a letter to his Marines and their families.
Cold Response is a Norwegian-led winter exercise taking place every other year with NATO allies and partner countries involved. This year's exercise will see 35,000 troops from 28 nations operate together in the harshest environment, the biggest exercise in Norway in the last 30 years.
UK's largest warship HMS Prince of Wales left Portsmouth on 7 March to lead NATO's Maritime High Readiness Force in the Arctic.