WATCH: Pakistan's upgraded Agosta 90B-class submarine sinks frigate with a single torpedo shot
Agosta 90B-class submarine PNS/M HAMZA (S-139), modernized by Turkish defence firm STM for the Pakistan Navy, managed to hit and sink a decommissioned frigate with a single torpedo shot.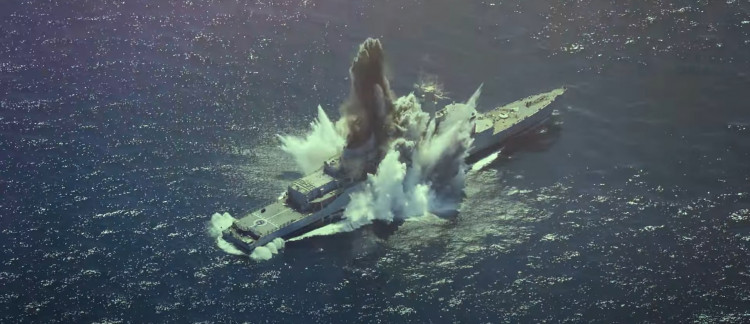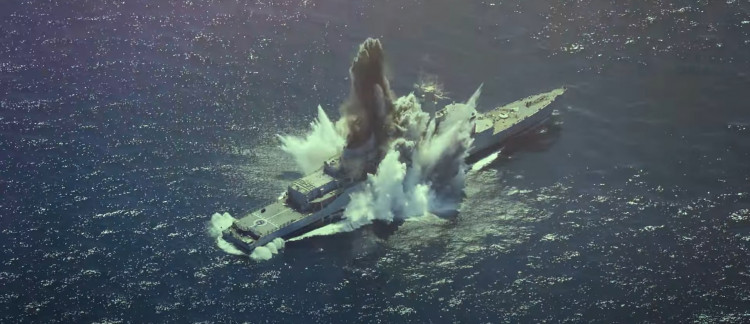 During the SEASPARK-2022 exercise, which is held biennially by Pakistan Naval Forces Command, guided missiles and torpedoes were fired at various targets.
One such firing was carried out by the PNS/M HAMZA (S-139) submarine, which was modernized within the scope of the Pakistan Agosta 90B Submarine Modernisation Project and delivered to the Pakistan Navy on 29 April, 2021.
The submarine destroyed a decommissioned TARIQ-class ship (Type 21 frigate) with a single DM-2A4 torpedo shot during a war torpedo attack scenario, the officials stated.
The visiting delegations observed the exercise from the Pakistan Naval Fleet Replenishment Tanker PNS MOAWIN, which was also designed and built by STM and delivered in 2018.
STM won the submarine modernization tender in 2016. Within the scope of Agosta 90B Submarine Modernization Project, the vessel has been upgraded with "an Integrated Underwater Command and Control System (IUCCS &C2IS), a Weapon Control System (WCS), Sonar Systems, Periscopes (Attack and Search), an Electronic Warfare, Radar and Ship Data Distribution System, a STMDENGİZ Electronic Chart Display and Information System, Converters, a Steering System and a Chilled Water System."
The modernization of the two other submarines in the Agosta 90B Submarine Modernization Project, is underway as planned, the Turkish firm emphasized.
STM worked with DNV, a member of the International Association of Classification Societies (IACS), throughout the project, and all the modifications performed onboard and on pressure hull were certified by DNV as well.