Thales onboard Hellenic Navy's FDI frigate project
Defence contractor Thales has been contracted to provide radar and communication systems for the Hellenic Navy's new defence and intervention (FDI HN) frigates.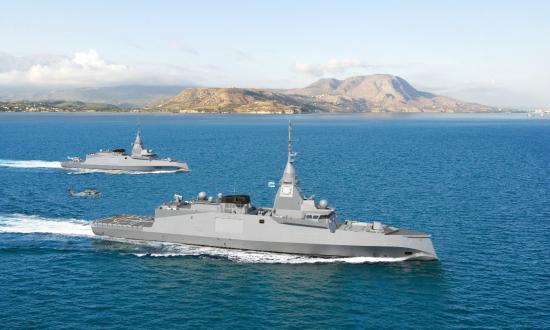 A few days ago, Greece signed a contract with French shipbuilding major Naval Group for three FDI HN frigates, plus one optional, and their in-service support. The contract, which was signed on 24 March in Athens, was concluded in accordance with the defence agreement signed last October between Greece and France. 
Designed to conduct a broad range of naval missions and to adapt to new technology and changes in the operational context, Greece's FDI HN frigates will be equipped with a complete set of primary sensors developed by Thales and integrated with the warship's combat system.
Specifically, the company will provide its Sea Fire radar, a multifunction radar with a fixed, four-panel antenna that simultaneously performs long-range air and surface surveillance as well as guidance for anti-air missiles.
The frigates will also be equipped with an IFF (Identification Friend or Foe) solution and fire control radar.
In addition, Greece's FDI frigates will include Thales' sonar suite comprising the Kingklip MK2 hull-mounted sonar and the Captas-4 Compact towed-array sonar, as well as a digital electronic warfare suite and a full range of integrated naval communication systems.
This is the first export success for the Sea Fire radar, the company pointed out.
Naval Group plans to deliver the vessels in a very short timeframe, with the first two units slated for delivery in 2025, and the third one in 2026.