UK, US and Australia plot new projects under AUKUS pact, including development of hypersonic weapons
The UK, the US, and Australia will focus on new elements of collaboration under AUKUS pact, originally announced last September to provide nuclear-powered submarines to Australia.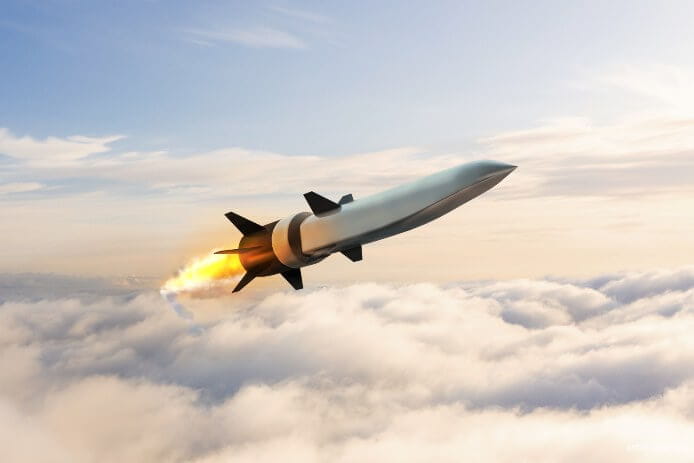 A statement from the leaders Prime Minister Scott Morrison, Prime Minister Boris Johnson and President Joe Biden revealed a further expansion of the agreement, described as "new trilateral cooperation on hypersonics and counter-hypersonic weapons".
UK Prime Minister Boris Johnson, Australia's Prime Minister Scott Morrison and US President Joe Biden have met recently to review the progress in implementing AUKUS partnerships.
Now, the leaders have agreed to accelerate development of advanced hypersonic and counter-hypersonic capabilities. They have also initiated new projects covering different defence areas, including:
Undersea capabilities. Through the AUKUS Undersea Robotics Autonomous Systems (AURAS) project, the countries will collaborate on autonomous underwater vehicles. Initial trials and experimentation of this capability are planned for 2023.  
Quantum technologies. The AUKUS Quantum Arrangement (AQuA) will accelerate investments to deliver generation-after-next quantum capabilities.  It will have an initial focus on quantum technologies for positioning, navigation, and timing. Together, the partners plan to integrate emerging quantum technologies in trials and experimentation over the next three years. 
 Artificial intelligence and autonomy. Early work will be focused on accelerating adoption, and improving the resilience of, autonomous and AI-enabled systems in contested environments. 
The leaders also reaffirmed their commitment "to a free and open Indo-Pacific and more broadly to an international system that respects human rights, the rule of law, and the peaceful resolution of disputes free from coercion – a commitment whose importance has only grown in response to Russia's unprovoked, unjustified, and unlawful invasion of Ukraine."
They concluded that they made significant steps toward the implementation of earlier commitments, under which Australia plans to build new nuclear-powered submarines.