Russia claims its frigate destroyed Ukrainian Bayraktar drone off Crimean coast – video
Russian Navy's Admiral Grigorovich-class frigate (Project 11356) Admiral Essen has destroyed Ukraine's unmanned aircraft of Turkish Bayraktar type, the Russian Ministry of Defence (MoD) announced.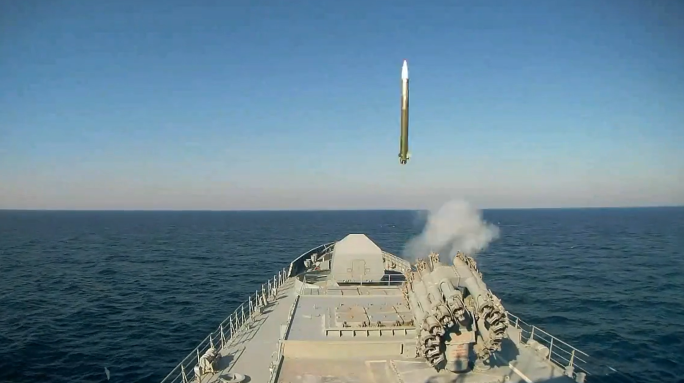 According to the information provided by the MoD, the frigate, which belongs to the Black Sea Fleet, destroyed the Ukrainian drone off the Crimean Peninsula's western coast.
The drone was destroyed by launching firing two missiles with the ship's Shtil anti-aircraft missile system, the officials stated.
The Project 11356 Admiral Grigorovich-class frigates were built by Yantar Shipyard. The Kaliningrad-based shipyard is responsible for the construction of six Project 11356 frigates for the Russian Navy. 
Admiral Essen was laid at the Yantar shipyard in July 2011 and launched in November 2014. The vessel was officially commissioned in May 2016.