Patrol boat HMS Cutlass commissioned into Royal Navy fleet
The first of two new patrol boats charged with guarding the waters around Gibraltar, HMS Cutlass, has been commissioned into the Royal Navy fleet.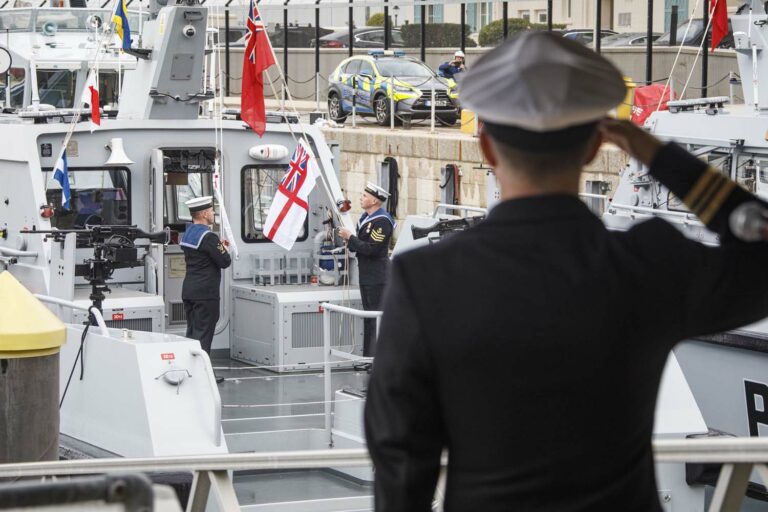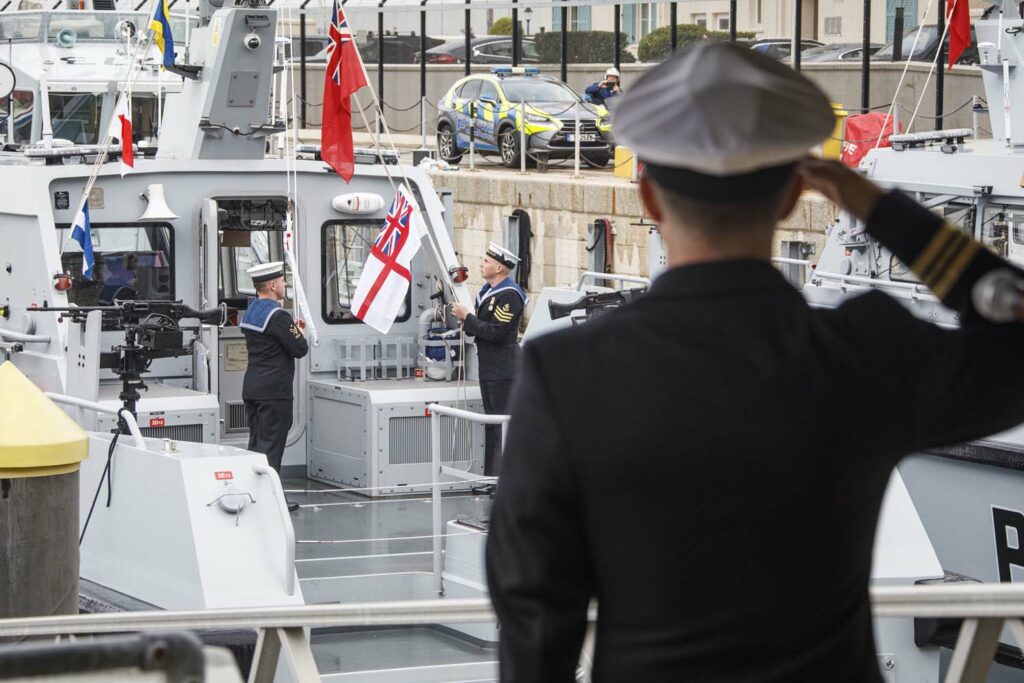 The White Ensign was hoisted for the first time on HMS Cutlass in a ceremony at Gibraltar Naval Base on 5 May. The vessel has now started patrols after months of rigorous trials.
HMS Cutlass will soon be joined by its sister ship HMS Dagger to complete a £10 million investment in new patrol boats for the Gibraltar Squadron.
The patrol boat, that was delivered last month, has now started duties around The Rock, replacing P2000 HMS Pursuer, which has been operating alongside sister HMS Dasher in Gibraltar's waters.
Cutlass and Dagger are the permanent replacements for the now decommissioned HMS Sabre and Scimitar which safeguarded Gibraltar's waters for nearly two decades.
Built by Merseyside-based Marine Specialised Technology, whose team is working with the RN squadron to introduce Cutlass into service, the new boats are 19 meters long and can achieve a speed of 40 knots. They are equipped with three machine guns and the latest electronic/optical equipment to assist in identifying potential threats.
The Gibraltar Squadron provides security and protection in British Territorial Waters to visiting warships, submarines and support vessels.
Follow Naval Today on: