A&P Australia, Babcock to collaborate on sustainment of RAN's warships
Australian defence firms Atlantic & Peninsula Australia (A&P Australia) and Naval Ship Management (NSM), a Babcock Australasia company, have signed an agreement to collaborate on large ship sustainment opportunities for Royal Australian Navy (RAN).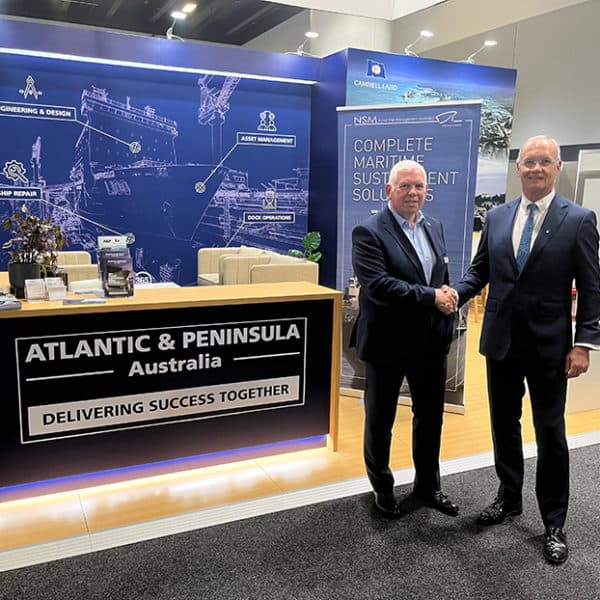 NSM is a Tier 1 maritime prime contractor in Australia, including responsibility for the sustainment of two of the largest vessels in the RAN, the Canberra-class landing helicopter docks, HMAS Adelaide and HMAS Canberra. NSM is also an industrial participant in the Warship Asset Management Alliance (WAMA), responsible for the capability and sustainment of the Anzac-class frigates.
Both companies will now explore opportunities to collaborate to deliver the best outcomes for the sustainment of the navy's warships.
"A&P's new collaboration with Babcock will enable both businesses to identify opportunities, which through joint working, will deliver greater value to Defence and underpin the seaworthiness of the Royal Australian naval fleet," David McGinley, Chief Executive, A&P Australia said.
"We are proud of the contribution that Babcock and NSM make, together, to keep Royal Australian Navy vessels operationally available and effective – helping to keep Australia secure," Babcock Australasia's Chief Executive Officer David Ruff added.
A&P Australia specializes in engineering and design, ship repair, and platform lifecycle management. Currently, the Australian firm is under the contract for in-service support and sustainment of Bay-class landing ship dock HMAS Choules.
HMAS Choules, formerly RFA Largs Bay, was purchased by the Royal Australian Navy in 2011. The ship is a highly operational 16,000-tonne ship, 176 meters long, 24 meters wide, and capable of carrying over 300 troops. It was commissioned by the RAN in December 2011.