Australia to buy 12 MH-60 Romeo maritime helicopters 
The Australian government has revealed its plans to purchase 12 additional MH-60R Romeo maritime helicopters for the Royal Australian Navy (RAN).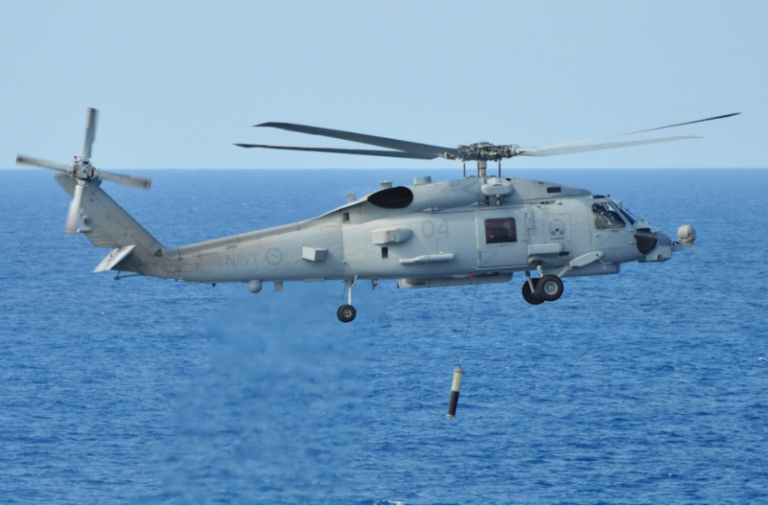 The government wants to expand the maritime helicopter fleet to help keep Australians safe while also creating new jobs. The units are to be acquired and based at HMAS Albatross, along with a 13th Romeo to replace one lost in 2021.
This investment is worth more than $2.5 billion and will replace the navy's existing Taipan fleet. The government has also set aside up to $360 million to expand facilities at HMAS Albatross to house the expanded fleet.
Moreover, the officials announced the country is investing in 29 new AH-64E Apaches helicopters for the Australian Army, replacing the army's existing Tiger helicopters.
Prime Minister Scott Morrison said the investments were key to the government's plan for a safe and secure Australia in the face of regional and global uncertainty.
"The more than $8 billion we're investing in helicopters and facilities means 290 new jobs on the ground for electricians, mechanics and engineers to support their maintenance, along with hundreds more jobs in the small business supply chain that supports these fleets," Morrison emphasized.
"We're following the 2020 Force Structure Plan that outlined the need to expand our naval operations in particular and the Romeo fits that role as a next generation submarine hunter and anti-surface warfare helicopter, and can also assist with search and rescue and transport like they have during recent bushfires and floods," Minister for Defence Peter Dutton added.
The Romeos and Apaches are slated for delivery from 2025.
The MH-60R Seahawk is the Royal Australian Navy's next-generation submarine hunter and anti-surface warfare helicopter and will form a very important part of its operations for years to come.
The MH-60R is equipped with combat systems designed to employ Hellfire air-to-surface missiles and the Mark 54 anti-submarine torpedo. The primary mission of the Romeo helicopter is anti-submarine warfare and anti-surface warfare.