Philippine Coast Guard to deploy largest MRRV for its first-ever mission
The Philippine Coast Guard (PCG) will deploy its largest multi-role response vessel (MRRV) BRP Teresa Magbanua (MRRV-9701) for its first-ever mission ten days after its formal commissioning into the coast guard service.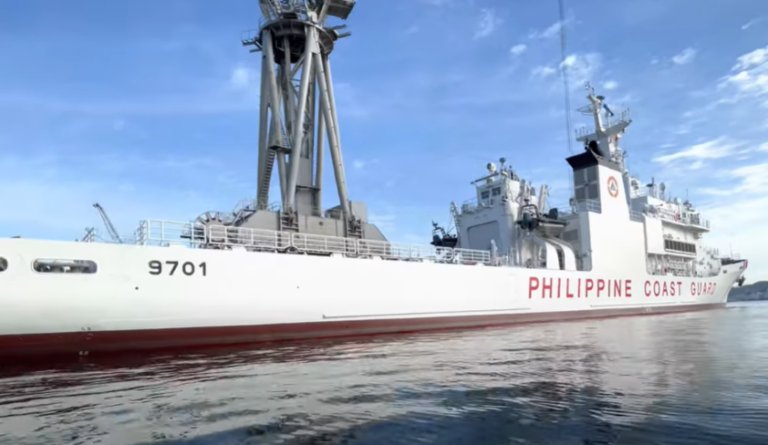 This multi-role response vessel will participate in the Regional Marine Pollution Exercise (Marpolex) 2022 between the PCG, Directorate of Sea Transportation (DGST) of the Republic of Indonesia, and Japan Coast Guard (JCG) in the vicinity waters off Makassar, Indonesia from 22 to 29 May 2022.
Aside from BRP Teresa Magbanua (MRRV-9701), BRP Gabriela Silang (OPV-8301), BRP Malapascua (MRRV-4403) and BRP Cape Engaño (MRRV-4411) will also join Marpolex 2022 to assess the oil spill response capabilities of the Philippines, Indonesia, and Japan.
According to PCG Commandant, CG Admiral Artemio M Abu, the participating vessels will test and evaluate the effectiveness of the Sulawesi Sea Oil Spill Response Network Plan and the current procedures of the Oil Spill Recovery and Response Capability of Indonesia and the Philippines.
Japan will join the activity to guide improvement. The PCG and DGST conduct Marpolex every two years. In July 2019, the Philippines hosted the maritime exercise in Davao City.
BRP Teresa Magbanua is the first of two 97-meter long vessels built under a project financed by the Japanese government Phase II of the Maritime Safety Capability Improvement Project (MSCIP).
Built by Japanese shipbuilding company Mitsubishi Shipbuilding Co., the ship has an overall length of approximately 97 meters, with a maximum speed of 24 knots and a cruising range of up to 4,000 nautical miles.