South Korea launches four new Chamsuri II-class patrol boats
The South Korean Navy has launched four new Chamsuri II-class patrol boats under the PKX-B patrol boat program.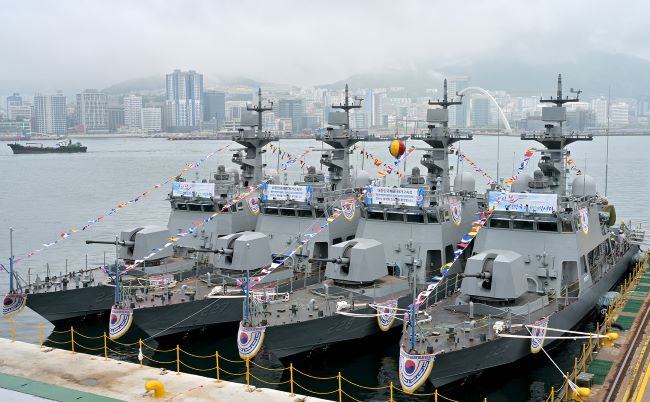 The launching ceremony took place on 12 May at HJ Shipbuilding & Construction's (HJSC) shipyard. The company built and delivered all 16 ships ordered by the Defense Acquisition Program Administration (DAPA) for the navy.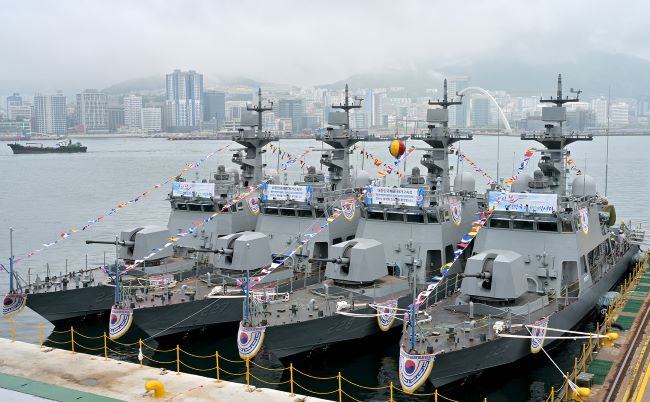 The Chamsuri II-class boats represent a new, smaller class (230-tons) of South Korean Navy patrol boats intended to replace the aging Chamsuri-class vessels built for the navy in the 1970s.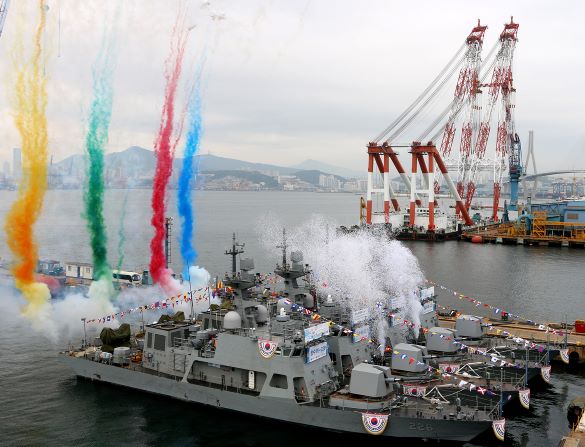 Compared to the existing high-speed craft, the ships have enhanced power, survivability, and mission performance capabilities. Designed to counter a small-boat attack from North Korea, the 44-meter-long PKX-Bs are fitted with a 130 mm guided rocket launcher at the stern in addition to a 76mm gun and machine guns.
"The new patrol ships will carry on the legacy of previous patrol ships that have successfully conducted operations around the Korean peninsula since the 1970s. The ROKN will continue defending our nation's seas with these new ships," Kang Donghoon, Commander of ROK Fleet commented.
The South Korea Navy received the first Chamsuri II-class patrol boat PKMR 211 back in 2017.
The PKX-B complements the larger, 500-ton PKX-A Gumdoksuri-class patrol boats to provide maritime protection and defense in and along the ROK's seaways.
Both the PKX-A and PKX-B ships are powered by GE Marine's LM500 marine gas turbines; the first PKX-A Gumdoksuri in the 18-ship program entered service in 2008.
Follow Naval Today on: