US Navy's Arleigh Burke-class destroyer Frank E. Petersen Jr. enters service
The US Navy commissioned its newest Arleigh Burke-class destroyer USS Frank E. Petersen, Jr. (DDG 121) on 14 May in Charleston, South Carolina.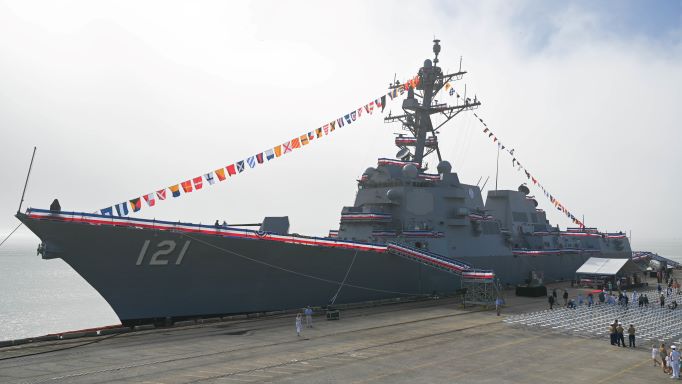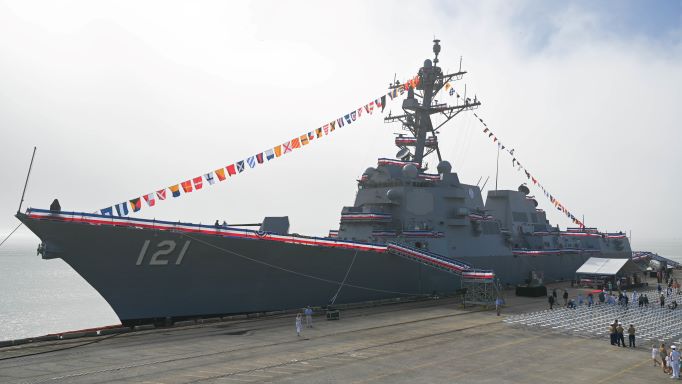 During the ceremony, USS Frank E. Petersen's commanding officer Cmdr. Daniel Hancock, reported the ship ready.
The future USS Frank E. Petersen, Jr. honors Lt. Gen. Frank E. Petersen, Jr. (USMC Ret.). Petersen was the first black US Marine Corps aviator and the first black Marine to become a three-star general. Petersen served two combat tours, Korea in 1953 and Vietnam in 1968. He flew more than 350 combat missions and had over 4,000 hours in various fighter and attack aircraft.
The US Navy accepted the delivery of the future USS Frank E. Petersen Jr. in December last year.
Prior to delivery, the ship successfully conducted a series of at-sea and pier-side trials to demonstrate its material and operational readiness. The vessel was launched in July 2018 and christened in October the same year.
USS Frank E. Petersen Jr. is equipped with the Aegis combat system. The nearly 9,500-ton vessel measures 155.2 meters in length, has a waterline beam of 17.9 meters, and a navigational draft of 9.4 meters. Four gas turbine engines will power the ship to speeds in excess of 30 knots. It was built by American shipbuilder Huntington Ingalls Industries (HII).
Arleigh Burke-class destroyers are highly capable, multi-mission ships and can conduct a variety of operations, from peacetime presence and crisis management to sea control and power projection – all in support of the US military strategy.
So far, the company has delivered 32 destroyers to the navy and currently has four more under construction including Lenah Sutcliffe Higbee (DDG 123), Jack H. Lucas (DDG 125), Ted Stevens (DDG 128) and Jeremiah Denton (DDG 129).
Follow Naval Today on: