Austal USA floats out US Navy's LCS USS Augusta
Austal USA launched the 17th Independence-variant littoral combat ship (LCS), the future USS Augusta (LCS 34).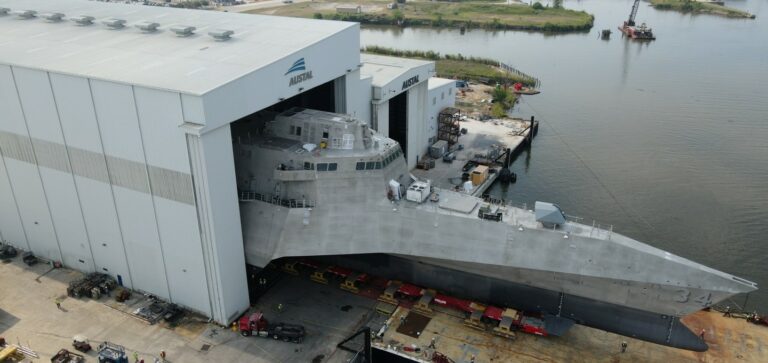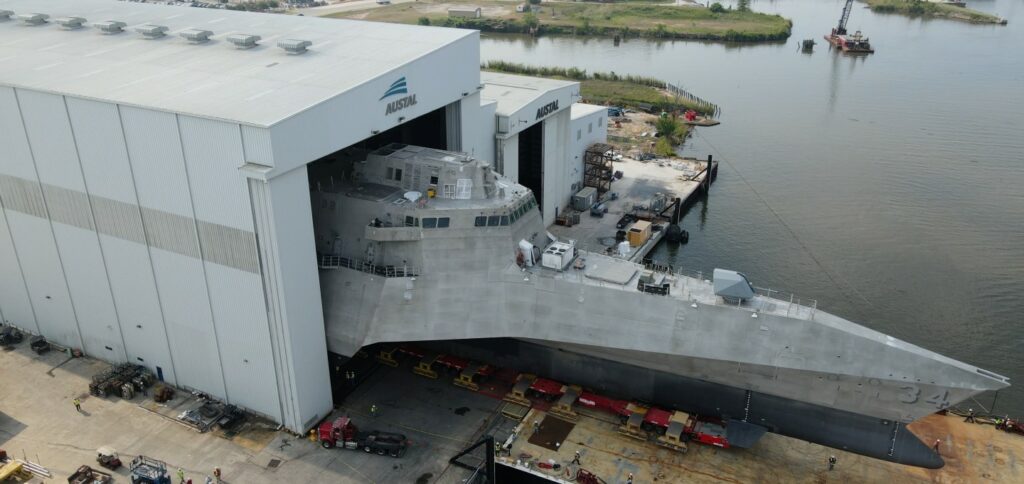 The launching ceremony was held on 23 May.
The launch of Augusta was a multi-step process that involved lifting the 2,500-metric-ton ship almost three feet in the air, moving it approximately 400 feet onto a moored deck barge adjacent to the assembly bay – using transporters – then transferring the LCS from the deck barge to a floating dry dock.
The floating dry dock was submerged with LCS 34 entering the water for the first time. 
Augusta is the 17th of 19 Independence-variant LCS that Austal USA is building for the US Navy. The ships are mission-focused platforms designed to operate in near-shore environments. They are capable of supporting forward presence, maritime security, sea control, and deterrence.
With capabilities focused on defeating global challenges in the littorals, these surface combatants are designed to provide joint force access in the littorals. LCS can operate independently or in high-threat environments as part of a networked battle force that includes multi-mission surface combatants.
Five LCSs are under various stages of construction. Austal USA is also constructing four expeditionary fast transport ships for the US Navy and will begin construction on Navajo-class towing, salvage, and rescue ships this summer.