U.S. Navy orders 16th EPF ship from Austal USA
The U.S. Navy has exercised a $230.5 million fixed-price incentive contract option for the detailed design and construction of expeditionary fast transport (EPF) 16 by shipbuilder Austal USA.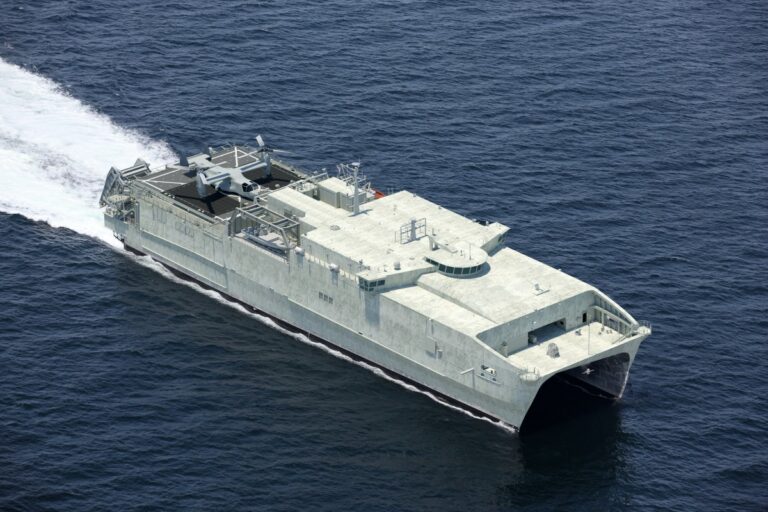 The EPF 16 will be the third ship constructed by Austal in Flight II configuration, which has enhanced medical and aviation capabilities.
Since 2012, the shipbuilder has delivered twelve EPF ships to the U.S. Navy and is currently constructing EPFs 13, 14 and 15 at its shipyard in Mobile, Alabama.
According to Austal, EPF 13 is being developed as a prototype for autonomous operations, while EPFs 14 and 15 were redesigned to deliver greater medical capability and capacity.
Construction of EPF 16 will commence later this year with delivery scheduled for 2025.
Speaking about the order, Austal Limited's CEO Paddy Gregg said: "Austal's Flight II EPFs will further enhance the US Navy's capability and enable a fast response with expanded medical support facilities available for any mission or theatre of operation. We are delighted to see the EPF platform being deployed globally and we're excited to begin production of another highly capable ship for the United States Navy."
The U.S. Navy uses EPF ships to conduct humanitarian assistance, disaster relief, maritime security, surveillance, command and control, and counter-narcotic missions around the globe.
In addition to EPFs, Austal USA is also constructing the Independence-variant Littoral Combat Ships (LCS) 32, 34 and 36, and is under contract for LCS 38.
Following the opening of the company's new steel shipbuilding production line, construction will soon commence on the first of two Navajo-class towing, salvage and rescue ships (T-ATS), T-ATS 11 and 12 for the U.S. Navy.