Chinese Navy's third and "most advanced" aircraft carrier launched
China launched its third and most advanced aircraft carrier on 17 June at Jiangnan Shipyard, part of China State Shipbuilding Group (CSSC0).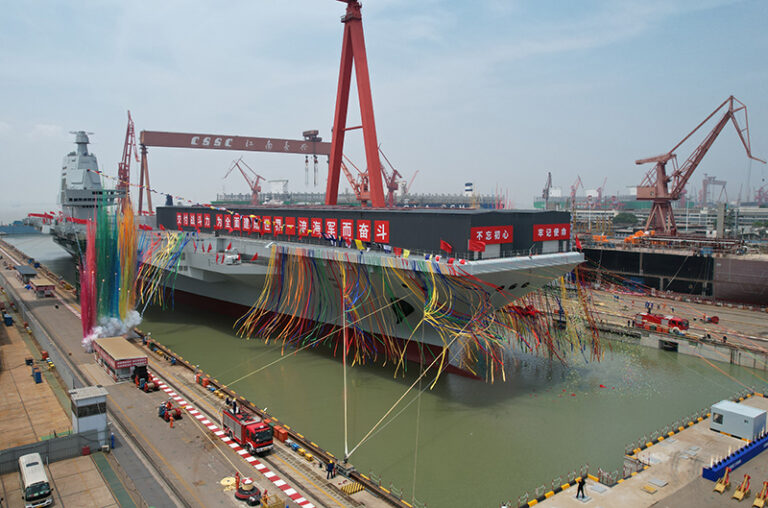 During the launching ceremony, the ship, dubbed as the navy's "most advanced so far", was named Fujian with a hull number 18.
Fujian, named after the southeastern coastal province, is China's first fully domestically developed aircraft carrier. The ship is equipped with an electromagnetic catapult and blocking devices, and a full load displacement of more than 80,000 tons, according to the navy's officials.
After being launched, mooring and navigational tests will be carried out.
Since the 1970s, China's People's Liberation Army Navy (PLAN) has had ambitions to develop and operate aircraft carriers, and since 1985 has acquired four retired aircraft carriers for study.
As of 2022, the PLAN has two combat-ready aircraft carriers, Liaoning, a retrofit of an old Soviet model, and Shandong, built in China and commissioned in 2019.
To remind, the Chinese Navy has numerically the largest navy in the world with an overall battle force of approximately 355 ships and submarines, including approximately more than 145 major surface combatants, a new report published by the US Department of Defense (DoD). The report covers security and military developments involving China until the end of 2020.
Follow Naval Today on: