Indian Navy performs same-day keel-laying for three vessels
The Indian Navy has held a keel-laying ceremony for the fourth Sandhayak-class large survey vessel (SVL) and second and third ships of anti-submarine warfare (ASW) shallow water craft (SWC) at Garden Reach Shipbuilders and Engineers (GRSE) shipyard.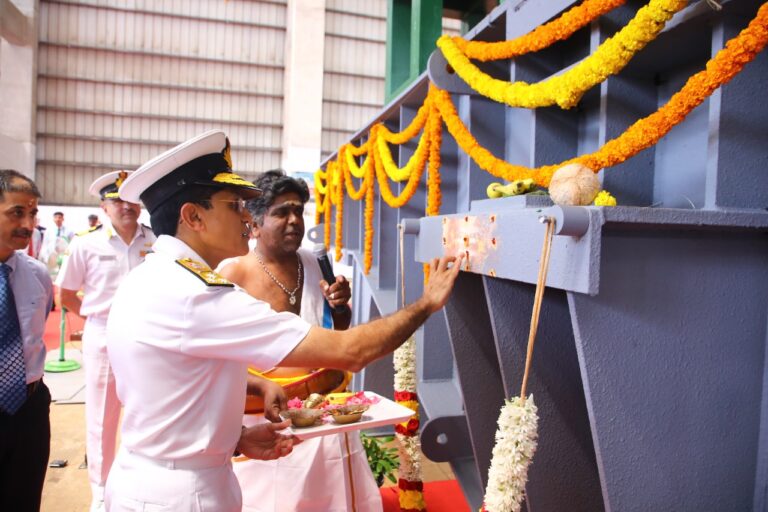 The ceremony of keel-laying for the three vessels took place on 17 June. Yard 3028 is the fourth and last in the series of Sandhayak-class survey vessels, while Yards 3030 and 3031 are the third and fourth in a series of eight SWC.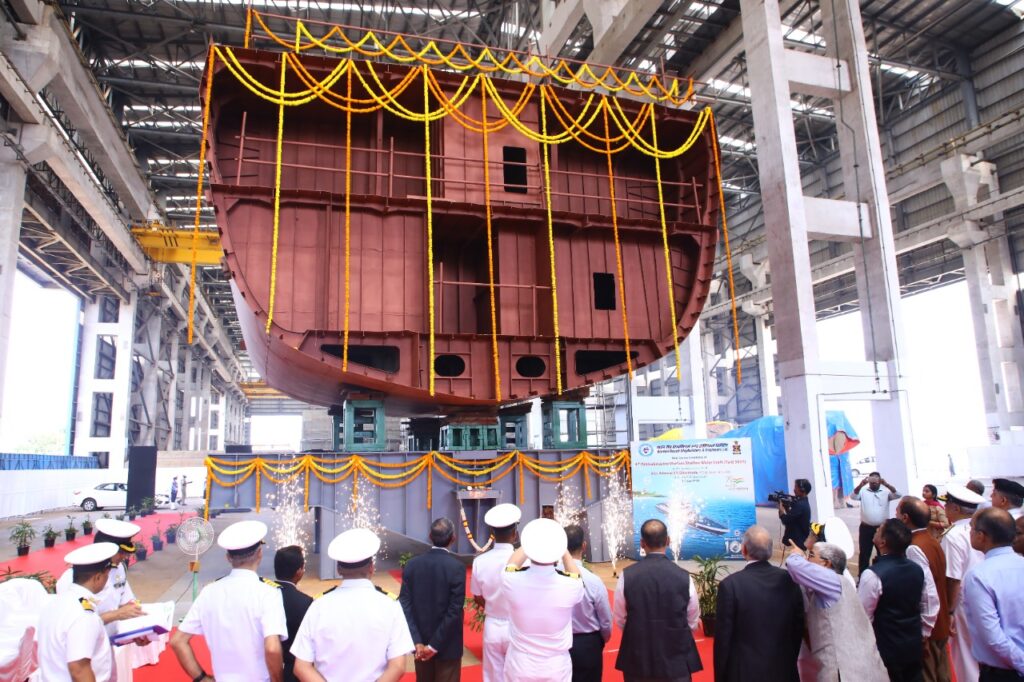 Vice Admiral S N Ghormade, Vice Chief of Naval Staff, stated that this is the first time that a keel-laying is being undertaken for three Indian Navy Warships concurrently.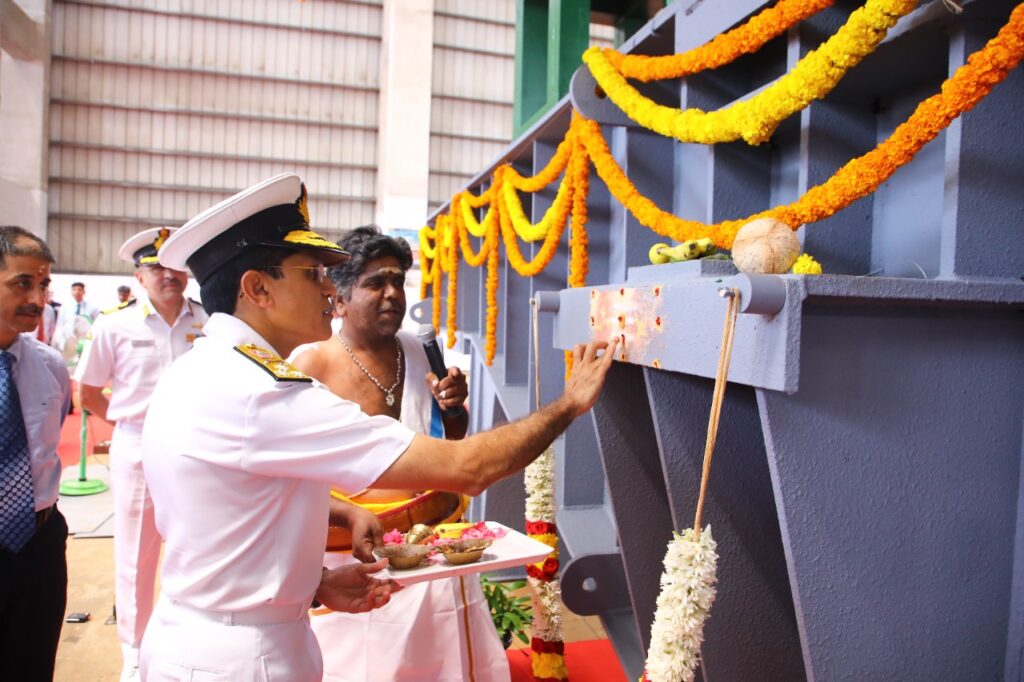 Speaking on the occasion, the navy officials appreciated the efforts put in by both GRSE in achieving this milestone despite multiple waves of COVID-19 and associated restrictions. They also noted that laying the keel for three warships together on one day is a landmark event and this achievement signifies the enhanced indigenous production capability and capacity to ramp up the pace of warship construction in the country.
The Contract for the construction of four SVL and eight ASW SWC for the Indian Navy was awarded to GRSE as part of indigenous shipbuilding programme in October 2018 and April 2022, respectively. As part of the yard's build strategy, GRSE has subcontracted part construction of three ships of SVL and four ships of ASW SWC to L&T, Kattupalli.
The survey vessels are capable of full-scale coastal surveys, deep-water hydrographic survey, and determination of navigational channels/ routes.
In addition, these platforms collect oceanographic and geophysical data for defence applications. Equipment such as autonomous underwater vehicle (AUV), remotely operated vehicle (ROV), single/multi beam echo sounders and data acquisition and processing system (DAPS) are fitted onboard SVL vessels to increase the ocean research capability.
On the other hand, the ASW SWC platforms will serve as a deterrent against submarine threats. Armed with torpedoes, rockets, hull-mounted sonar (HMS) and low-frequency variable depth sonar (LFVDS), the ASW SWC ships are built to enhance Indian Navy ASW capability.
To remind, the Indian Navy's second large survey vessel was launched last month.

The navy also held a launching ceremony for two of its new warships, Surat, a Project 15B destroyer (Visakhapatnam-class), and Udaygiri, a Project 17A frigate (Nilgiri-class).
Follow Naval Today on: