Two of the world's major navies joined forces, the Royal Navy and Japanese Maritime Self Defence Force (JMSDF), have teamed up to conduct drills off the Dorset coast.
Patrol ship HMS Mersey and survey vessel HMS Enterprise partnered with Japanese ships Kashima, which trains officer cadets, and general-purpose destroyer Shimakaze off Portland Bill.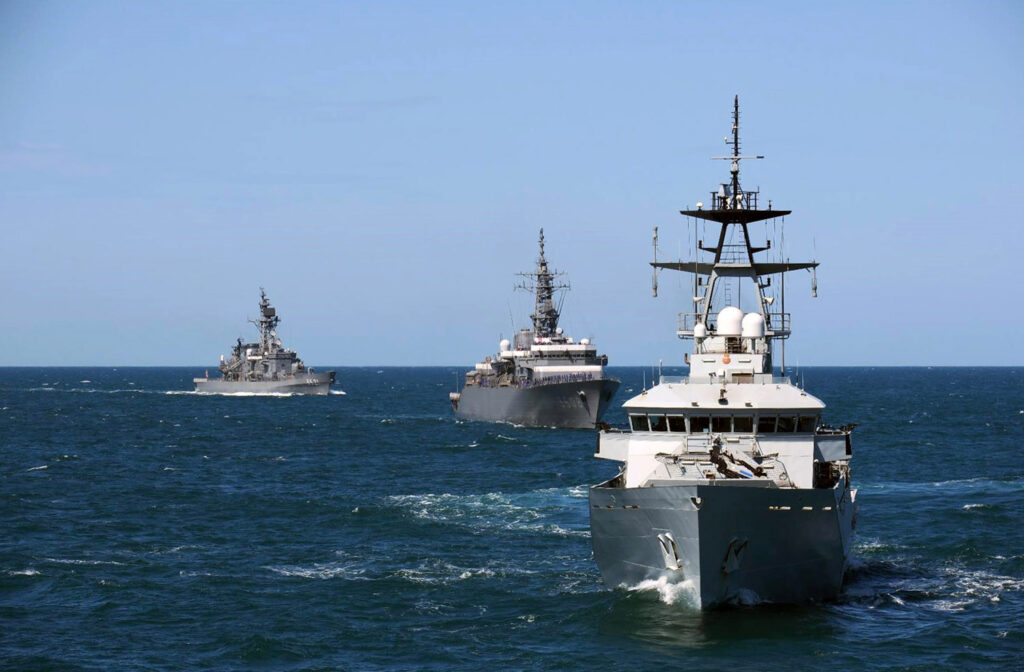 The duo has already worked with Britain's aircraft carrier HMS Prince of Wales, as the vessel led NATO exercises off the Spanish coast.
The recent link-up focused on the ability to communicate and orchestrate the coordinated movements of the warships in close proximity.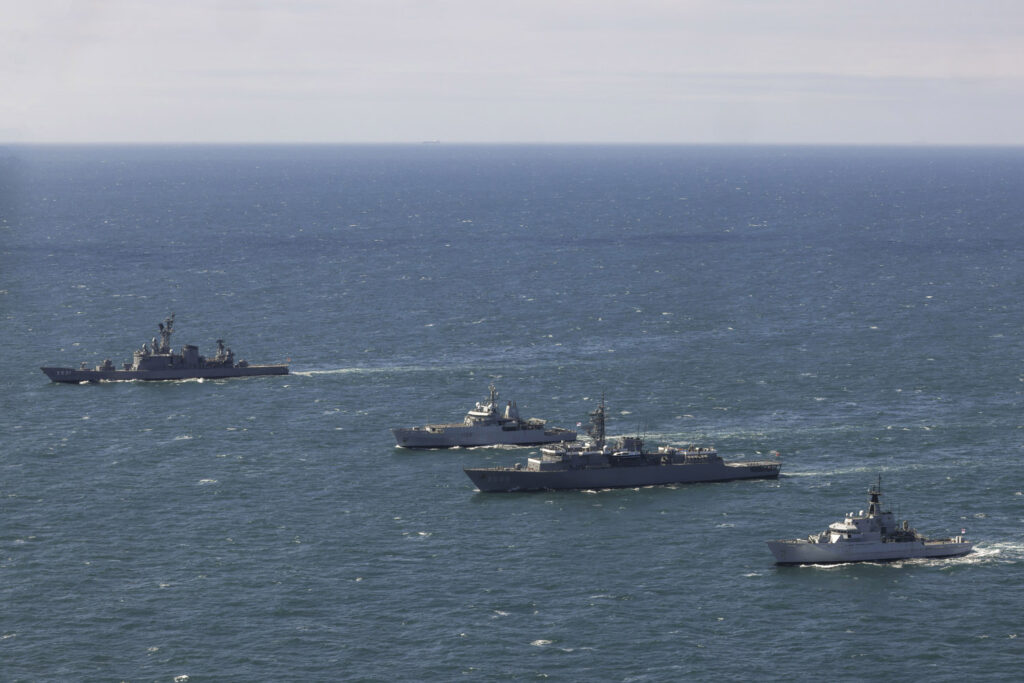 "Exercises like these not only provide excellent training opportunities for our respective Fleets but also strengthen the bond between our two countries," said Lieutenant Commander Nicholas Radue, HMS Mersey's Executive Officer.
The pair will link up with the Royal Navy again for further exercises upon sailing at the weekend, this time with HMS Severn, the Fleet's dedicated specialist navigation training ship.
A spokesman for the Japanese Maritime Self Defence Force said the training cruise visit to the UK was a direct result of last year's deployment of the UK Carrier Strike Group to the Indo-Pacific, which saw the Royal Navy's flagship HMS Queen Elizabeth call on Yokosuka, near Tokyo.
"Defence cooperation between Japan and the UK – which has a long history and tradition – evolved to a 'new level' last year with the UK Carrier Strike Group visiting Japan," he added.
"Japan-UK defence cooperation contributes not only to the security of Japan, but to ensuring peace and stability in the Indo-Pacific region and the international community, as well as addressing global challenges."
The Royal Navy has increased its presence in the Pacific in recent years, most visibly with last year's carrier strike group deployment and committing patrol ships HMS Tamar and Spey to the region for the next five years.
Photo: Mersey leads the Kashima and Shimakaze; Photo: Royal Navy