Pakistan Navy's second Type 054A/P frigate enters service
The Pakistan Navy has commissioned PNS Taimur, the second of four Type 054 A/P frigates built in China.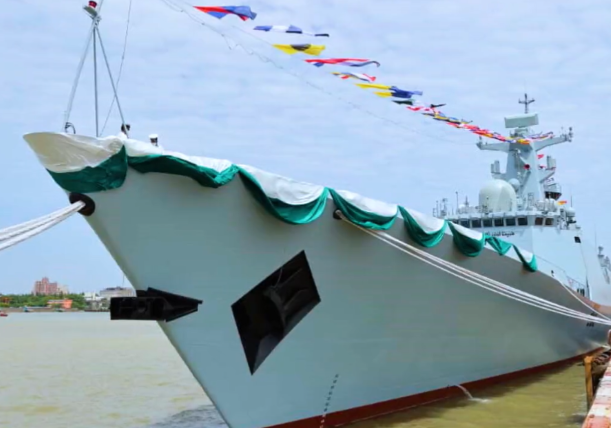 As revealed, the commissioning ceremony took place today (23 June) in China. Chinese shipbuilding company Hudong Zhonghua Shipyard is building the frigates for the Pakistan Navy. The ship was launched in August 2020.
The frigate PNS Taimur is a technologically advanced ship equipped with latest weapons, sensors and combat management system. The ship is expected to provide a sustainable boost to the navy's combat capabilities and significantly enhance Pakistan's maritime defence.
The first ship in the class, PNS Tughril, was commissioned into service in January this year, during a ceremony held at Pakistan Navy Dockyard, Karachi.
Type 054A/P (P standing for Pakistan) is an export version of the frigate which is already in service with the People's Liberation Army Navy's (PLAN). The contract for four multi-role frigates Type 054A/P for Pakistan Navy was signed between Pakistan and China in June 2018.
The frigates displace 4,000 tons and are equipped with vertical launch systems (VLS), a 76 millimeter gun, close-in weapons systems and torpedo launchers. They have a flight deck and hangar capable of supporting medium lift helicopters.