Ukraine to receive 18 patrol boats from US as part of $450M military aid package
The US Department of Defence (DoD) has revealed that it will send 18 coastal and riverine patrol boats to Ukrainian military forces to help combat Russia's invasion.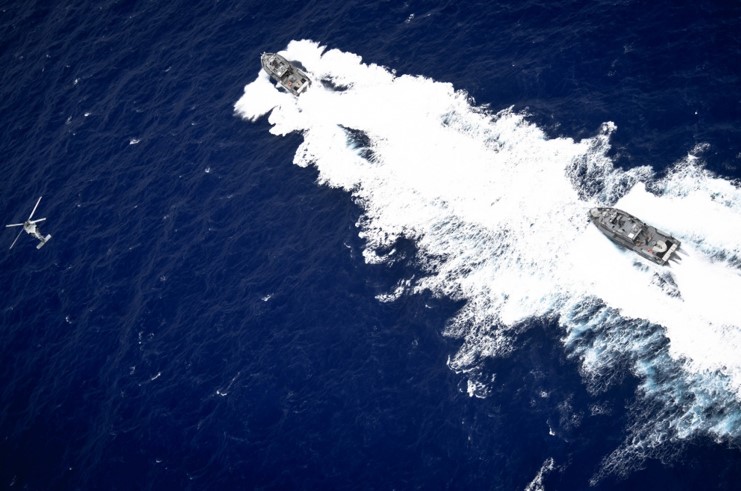 The DoD announced the authorization of a presidential drawdown of security assistance valued at up to $450 million to meet critical needs for Ukraine's fight, including the delivery of 18 vessels.
A "drawdown," according to the documentation available from the Defense Security Cooperation Agency, allows the president in certain circumstances to withdraw existing weapons, ammunitions and material from existing US military stocks and provide that to other nations.  
This authorization is the thirteenth drawdown of equipment from DoD inventories for Ukraine since August 2021.
Besides patrol ships, the US will military aid package includes:
four high mobility artillery rocket systems;
36,000 rounds of 105-millimeter ammunition;
18 tactical vehicles to tow 155-millimeter artillery;
1,200 grenade launchers;
2,000 machine guns;
spare parts and other equipment.
The US has now committed approximately $6.8 billion in security assistance to Ukraine since the beginning of the Biden Administration, including approximately $6.1 billion since the beginning of Russia's invasion on 24 February this year.
Recently, the US pledged to send Harpoon coastal defense systems, more 155-millimeter howitzers, and more ammunition for the high mobility artillery rocket system (HIMARS) to Ukraine.