Keel laid for Canadian Navy's fifth AOPS
The keel for the fifth Royal Canadian Navy's Arctic and offshore patrol ship (AOPS), the future HMCS Frédérick Rolette, has been laid at Irving Shipbuilding's Halifax shipyard.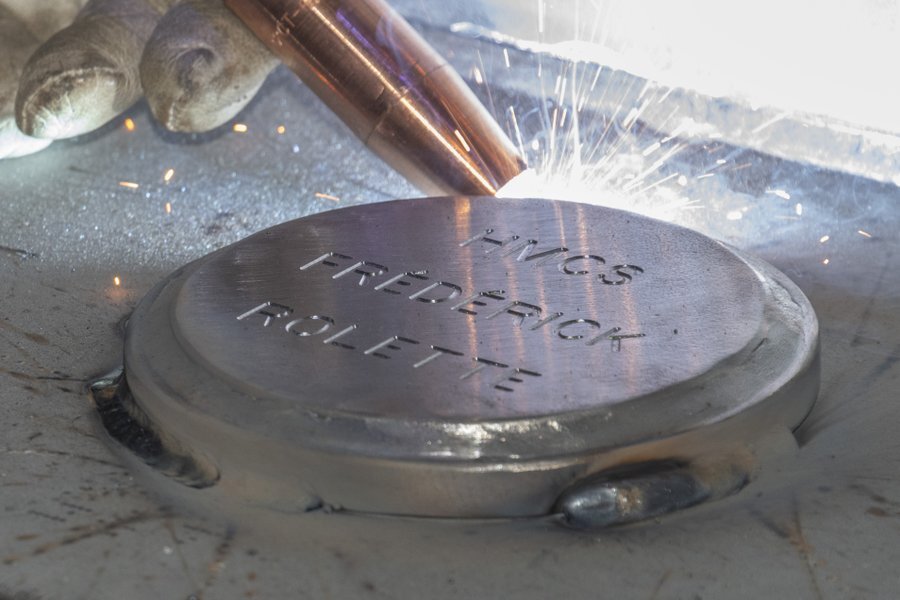 The future HMCS Frédérick Rolette will be 103.6 meters in length, have a 19-meter beam, displace 6,615 tonnes and will be composed of 440,000 parts.
The ship is named after Charles Frédérick Rolette, who joined the Royal Navy as a midshipman while a young teen. He distinguished himself during the War of 1812, earning a reputation as a bold and quick-thinking officer. Lieutenant Rolette was mentioned in dispatches by senior military officers on several occasions during the course of the war.
The historical Canton of Rolette, located on the south shore of the St. Lawrence River, roughly 50 km southeast of the town of Montmagny, Québec, near the American border, was established in 1868 in his honour.
Halifax Shipyard is completing six AOPS for the Royal Canadian Navy and will then build two AOPS variants for the Canadian Coast Guard, followed by 15 Canadian surface combatants for the navy.
AOPS HMCS Margaret Brooke and HMCS Max Bernays were officially named at Halifax shipyard on 29 May 2022.