Anadolu Shipyard delivers four landing ships to Qatar
Turkish Anadolu Shipyard has delivered four landing ships at the same time to the Qatari Emiri Navy.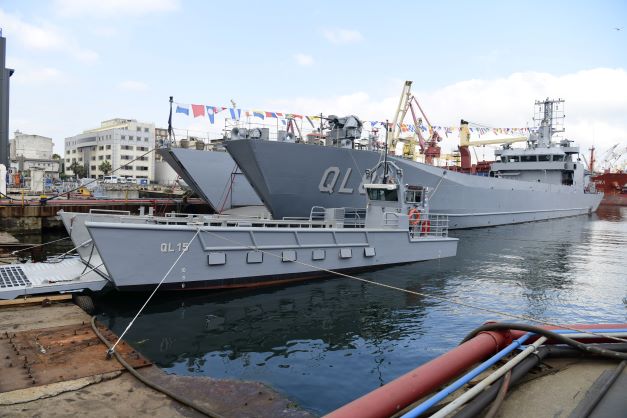 The delivery ceremony took place on 6 July in Tuzla, Turkey. The vessels include one landing craft tank (LCT), two landing craft mechanized (LCM) and one landing craft vehicle personnel (LCVP).
The ships were completed in a short period of time, 22 months. The ships will be sent to Qatar after six weeks of tactical shakedown trainings.
In 2020, Anadolu Shipyard and Barzan Holdings signed a contract to construct landing equipment for the Qatari Emiri Navy. The vessels have been constructed under the terms of the contract.
The shipyard kicked off the construction of the ships in July 2021, while the units were launched at a ceremony held in February this year. The 40-meter long ships are designed to carry armoured vehicles or personnel.
Anadolu Shipyard also constructed two cadet training ships for Qatar. The work was performed during 36 months.