US Navy fires commanding officer of fast-attack sub USS Scranton
The commanding officer of USS Scranton (SSN 756), the US Navy's Los Angeles-class fast-attack submarine, was relieved of command on 6 July.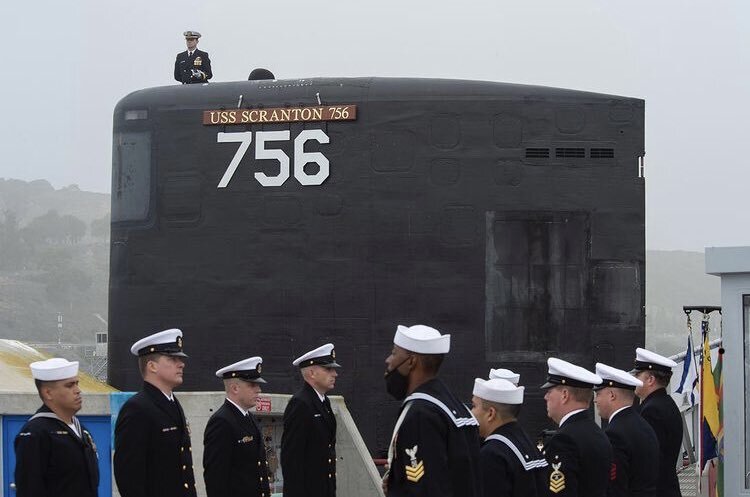 According to the navy officials, Cmdr. Seth Rumler was relieved "due to loss of confidence in his ability to command".
Now, Cmdr. Michael McGuire, the deputy commodore of Commander, Submarine Squadron 15, has assumed duties as interim commanding officer.
The officials did not disclose any further details. The commander took over the position eight months ago, in November 2021.
The navy only stated that "the commanding officers are held to high standards of personal and professional conduct. They are expected to uphold the highest standards of responsibility, reliability and leadership, and the Navy holds them accountable when they fall short of those standards".
USS Scranton is the second ship of the US Navy to be named for Scranton, Pennsylvania.
The contract to build the vessel was awarded to Newport News Shipbuilding and Drydock Company in November 1984, and construction began in August 1986. The unit was launched in July 1989 and commissioned on 26 January 1991.
Last month, the US Navy relieved the commanding officer of the US Navy's Arleigh Burke-class destroyer USS Preble (DDG 88).