Turkish Navy takes delivery of underwater lighting system from STM
STM has delivered the co-light underwater lighting system to the Turkish Navy at Gölcük Naval Shipyard.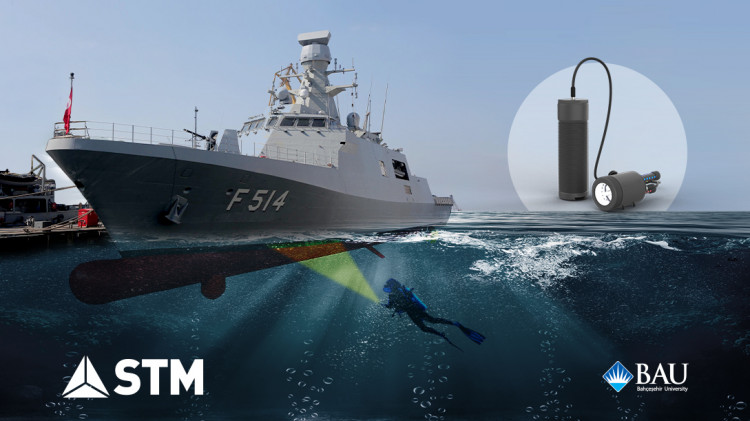 The project is an outcome of STM's ongoing collaboration with Bahçeşehir University and BAUMIND that dates back to 2012.
In this context, three of the lighting systems were delivered to the General Directorate of Shipyards.
The systems will be employed by Naval Shipyard Commands and the Maintenance and Repair Facility Commands.
According to STM, technology will allow detailed investigations of vessels' hulls below the waterline in naval shipyards by diver teams, eliminating the need to dry-dock the warships for inspections.
The equipment facilitates surveys of the hulls, underwater weldings, and repairs by divers in the port, allowing more precise and detailed underwater imaging. It will be used for underwater photography activities as well.
The consultancy provided by STM within the framework of the BAU–STM cooperation has already led to the development and licensing of underwater and surface optical communication systems.
Among these products, the surface optical communication system has been exported to a foreign undisclosed navy within the framework of a corvette project.
Patent support has been received for all the mentioned systems through contracts signed with TÜBİTAK.
Last month, STM kicked off the production of the Turkish Navy's small attack STM500 submarines.
STM500 submarine is a shallow water diesel-electric attack submarine developed solely in Turkey by STM as a conceptual design. The vessel will measure 42 meters in length and displace around 500 tons.