US Navy's Harry S. Truman Carrier Strike Group trains with NATO ships in Mediterranean
Standing NATO Maritime Group (SNMG) 2 and the US Navy's Harry S. Truman Carrier Strike Group (HSTCSG) conducted joint maritime and air defence exercises on 24 July while operating in the Mediterranean Sea.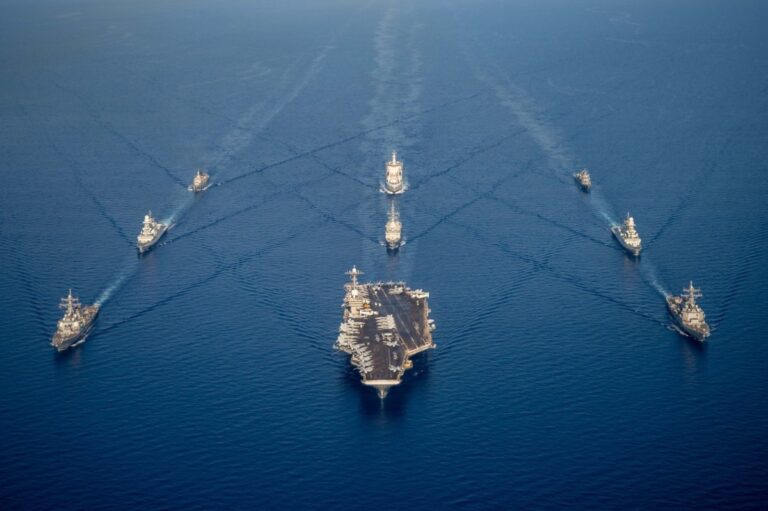 As informed, Italian Navy's frigate ITS Alpino (F 594) also participated in the drill. The collaboration demonstrated the interoperable and interchangeable capabilities of NATO's maritime force.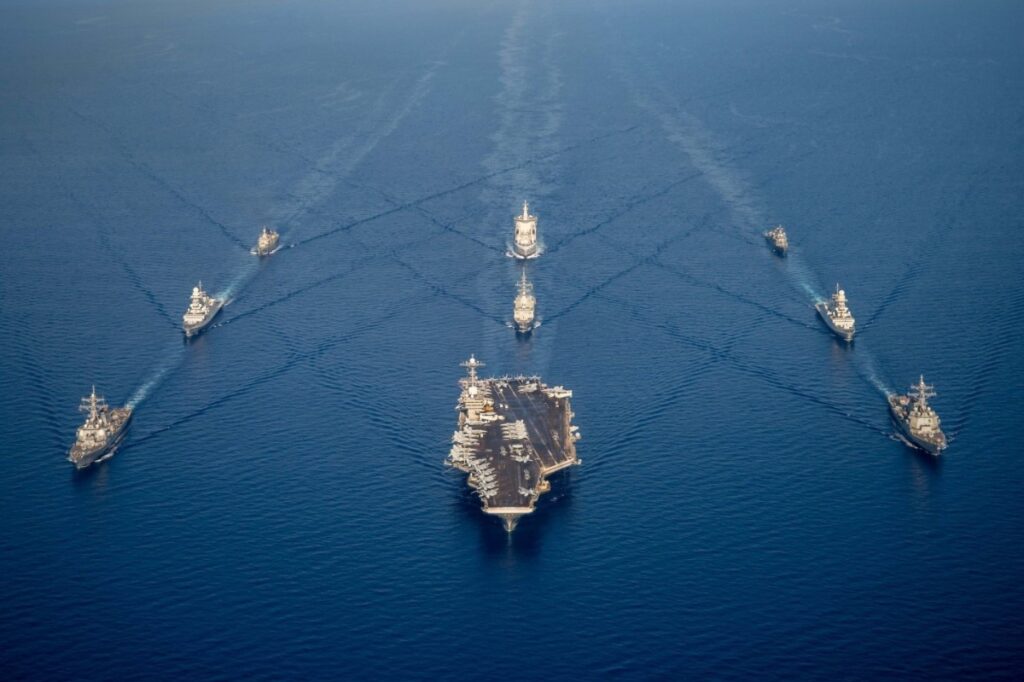 SNMG2 is a maritime task group comprised of ships from various NATO-member nations. It is commanded by US Navy Rear Admiral Scott Sciretta who assumed command on July 1 and is embarked aboard SNMG2's flagship through June 2023, US Navy guided-missile destroyer USS Forrest Sherman (DDG 98). 
Sciretta spoke about the importance and strength of the NATO Alliance: "The NATO Alliance is stronger than ever. Routine demonstration of NATO integrated all-domain naval power will be the key to deterring our adversaries and preventing war." 
In the weeks since assuming command, the ships of SNMG2 have included Forrest Sherman, Italian Navy guided-missile frigate ITS Martinengo (F 596), Italian Navy logistic support ship ITS Vulcano (A 5335), Turkish Navy frigate TCG Kemalreis (F-247), German Navy replenishment ship FGS Bonn (A1413), Spanish Navy air-defense frigate ESPS Almirante Juan De Borbon (F-102), French Navy frigate FS Provence (D-652) and Hellenic Navy frigate HS Kountouriotis (F-462).
The activities include replenishments at sea, warfare development exercises, international aircraft cross-deck landings, small boat operations, and various ship-specific training.
The HSTCSG is on a scheduled deployment in the US Naval Forces Europe area of operations, employed by the US 6th Fleet.
Aircraft carrier USS Harry S. Truman (CVN 75) is the flagship of the HSTCSG. Strike group elements include the nine squadrons of Carrier Air Wing (CVW) 1 and guided-missile destroyers of Destroyer Squadron 28, which have included: USS Bainbridge (DDG 96), USS Cole (DDG 67), USS Gonzalez (DDG 66), USS Gravely (DDG 107) and USS Jason Dunham (DDG 109) in addition to the cruiser USS San Jacinto (CG 56).