L3Harris' autonomous tech tested on US Navy's USV during RIMPAC
Defense company L3Harris Technologies has partnered with US Navy to demonstrate how unmanned surface vehicle technologies can provide critical support for traditional maritime forces during the 2022 Rim of the Pacific Exercise (RIMPAC 2022).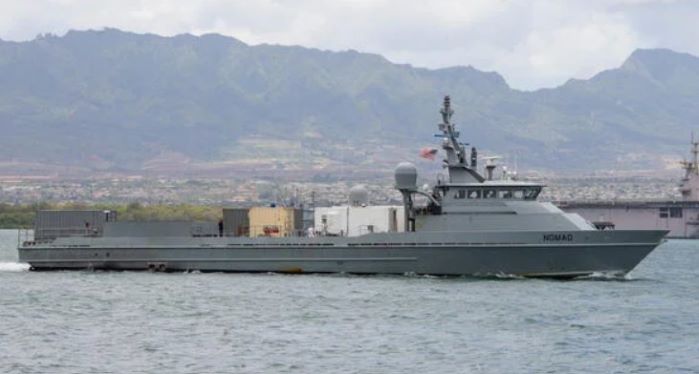 The Navy will operate its medium-displacement unmanned surface vehicle, Nomad, which is outfitted with numerous L3Harris' autonomous technologies that enable it to perform strategic missions safely and accurately, without the need for onboard support staff.
The technology includes L3Harris control, electro-optical and communications systems.
Nomad supports different maritime missions, including information, surveillance and reconnaissance, and maritime domain awareness missions.
It can operate in an autonomous mode, including maintaining vessel awareness and complying with international collision avoidance guidelines. Moreover, it can be remotely piloted from an onshore or ship-based ground control station.
"RIMPAC provides a great opportunity to demonstrate how unmanned autonomous technology can support maritime forces," said Rosemary Chapdelaine, President, Maritime, L3Harris.
"Lessons learned from this exercise will enable us to continue developing and integrating autonomous capabilities in collaboration with the Naval Sea Systems Command, Unmanned Maritime Systems."
The demonstration is being held between 29 June and 4 August. This year's RIMPAC involves twenty-six nations, surface ships, submarines, national land forces, aircraft and nearly 25,000 personnel.
In June this year, the company was selected to provide the shipboard panoramic electro-optic/infrared (SPEIR) system to the US Navy to boost fleet protection. The new system is targeted for installation on destroyers, carriers, frigates, amphibious and landing helicopter assault ships to provide a critical warfighting capability.