Construction of US Navy's Virginia-class sub Massachusetts hits a milestone
American shipbuilding company Huntington Ingalls Industries (HII) has informed that its Newport News Shipbuilding division achieved a significant milestone in the construction of Virginia-class submarine Massachusetts (SSN 798).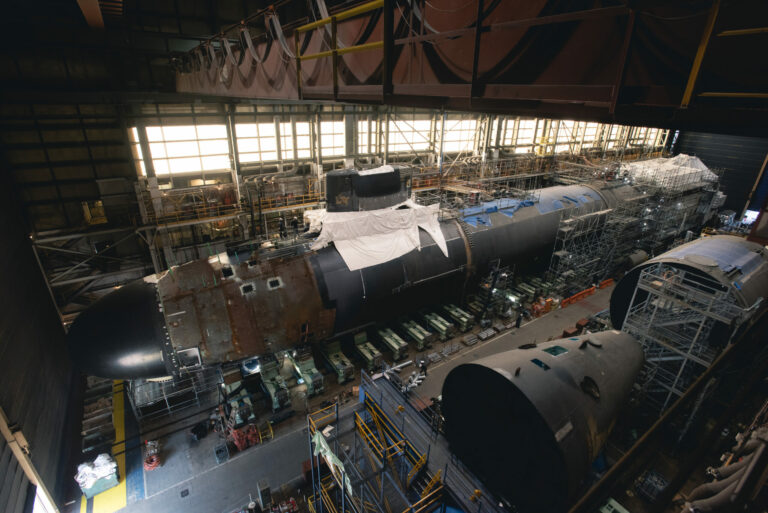 As disclosed, the shipbuilders working on the vessel recently reached pressure hull complete, meaning that all hull sections were joined to form a single, watertight unit.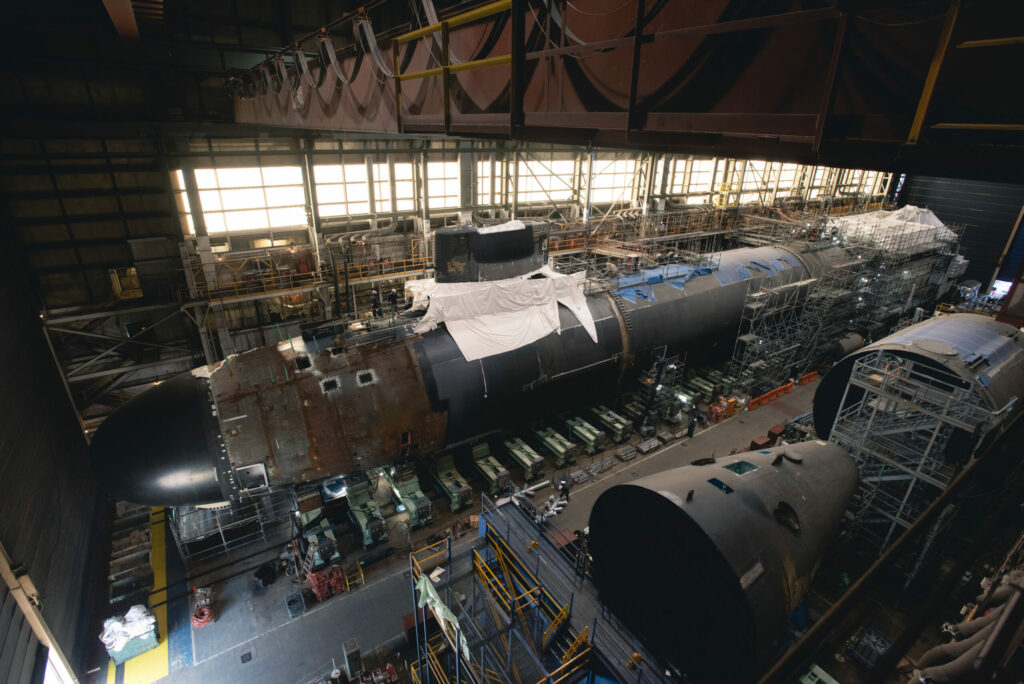 This is the last major construction milestone before the submarine is launched, according to the company.
"Reaching this point in construction demonstrates our commitment to getting Massachusetts ready as soon as possible to become part of the U.S. Navy fleet," said Jason Ward, Newport News Shipbuilding vice president of Virginia-class submarine construction.
On 11 December 2020, HII hosted a keel authentication ceremony for the US Navy's Virginia-class nuclear-powered attack submarine Massachusetts.
Massachusetts is the 25th Virginia-class fast attack submarine being built under the teaming agreement with General Dynamics Electric Boat. It belongs to the Block IV Virginia-class submarines encompassing ten units.
Construction began in March 2017, and the vessel is scheduled for delivery in 2023.
This milestone on Massachusetts comes following the delivery of USS Montana (SSN 794) and the launch of New Jersey (SSN 796) at Newport News Shipbuilding earlier in 2022.