UK's warship visits Palau first time in nearly a century
Royal Navy's offshore patrol vessel (OPV) HMS Tamar became the first British warship to visit Palau, the fourth smallest country on the planet, in nearly 100 years.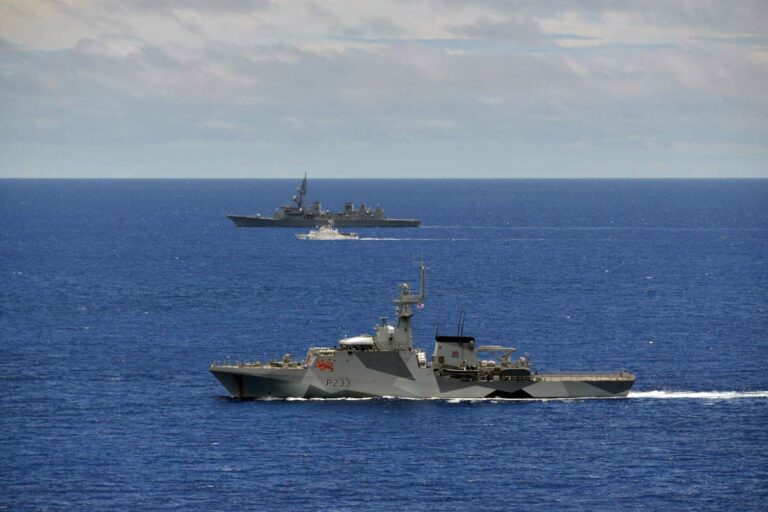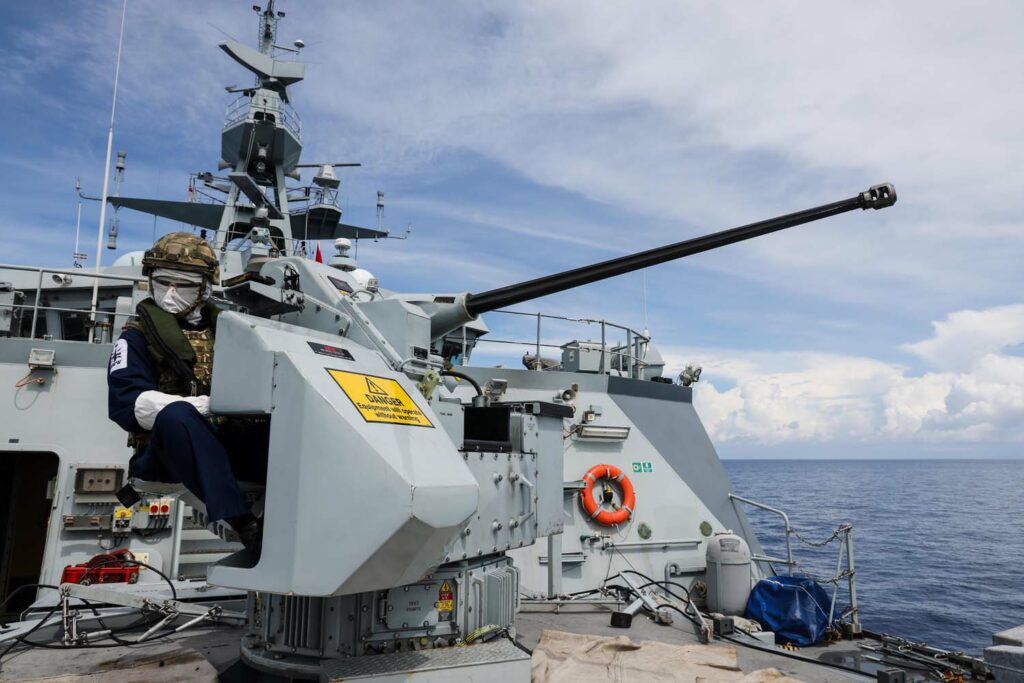 As informed, the vessel arrived in Malakal Harbour off the capital Koror as part of a US-led peace/goodwill mission, accompanied by the 1,000-bed hospital ship USNS Mercy.
The latter is the flagship of Pacific Partnership 22, a two-month deployment to remote communities around the Indo-Pacific, supported by the US allies, delivering medical aid and assistance.
Now HMS Tamar, together with its sister ship HMS Spey, has joined Pacific Partnership 22 for the deployment's closing weeks.
During the six-day visit to Palau, HMS Tamar hosted its President, Surangel Whipps Jr and numerous senior government officials.
There were discussions on how the nations involved in Pacific Partnership, i.e. Australia, Japan, the UK and the USA, could provide assistance, specifically related to humanitarian assistance, disaster relief, and medical exchanges.
"It's been a privilege to bring the first Royal Navy warship into Palau for almost 100 years," said Lieutenant Commander Matt Millyard, HMS Tamar's Executive Officer.
"We learned a great deal from each other and with Tamar now an enduring presence here I look forward to continuing to build our partnerships in the Indo-Asia Pacific region."
In 2020, the Royal Navy commissioned HMS Tamar, the fourth new River-class patrol ship, during a short ceremony in Portsmouth.
The vessel has a mess deck for 50 embarked marines or other personnel, in addition to accommodating about 50 crew on board at any time. The total ship's company stands at around 75, allowing personnel to rotate for leave or training courses and the ship to maintain about 300 days at sea annually.