GE's LM2500 engines picked for Indian Navy's 1st indigenous aircraft carrier
US-based engine supplier General Electric (GE) has revealed that its LM2500 engines were chosen to power the Indian Navy's first indigenous aircraft carrier INS Vikrant.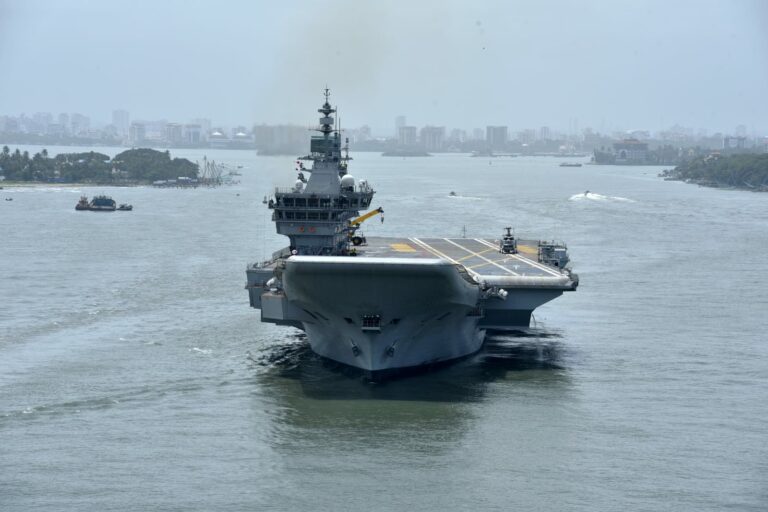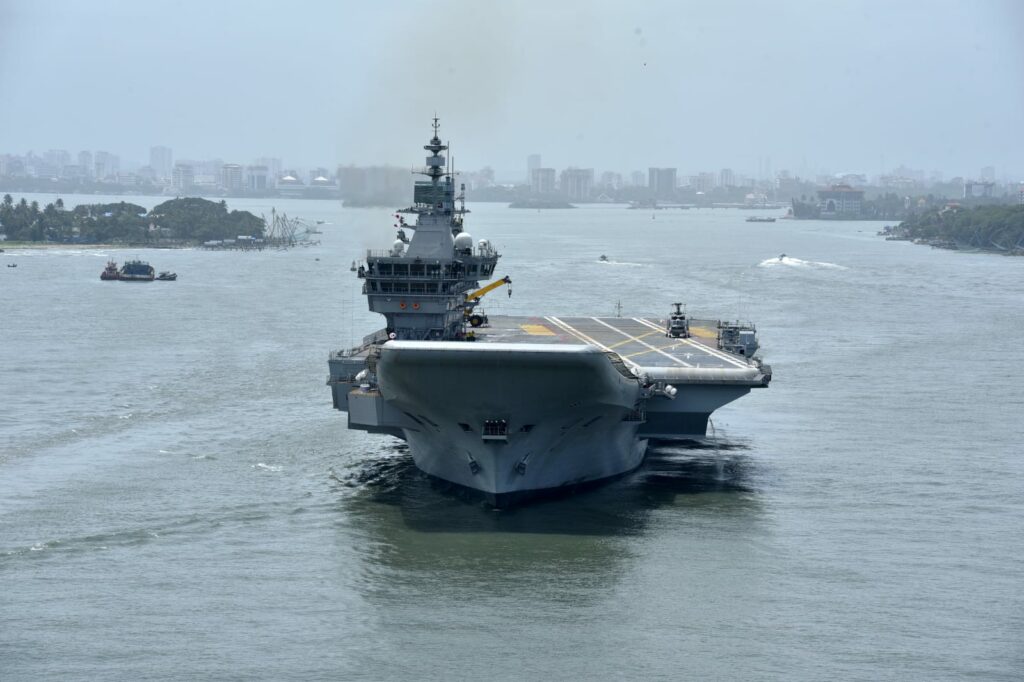 As informed, four LM2500 engines are powering the ship with 88 MW giving it a maximum speed of 28 knots. INS Vikrant was officially delivered to the navy last month.
The aircraft carrier project started in 2007. GE Marine announced the LM2500 marine gas turbines would power the ship and be built by Indian partner Hindustan Aeronautics Limited (HAL).
For more than 30 years, GE has worked with HAL, which assembles, inspects, and tests all LM2500 gas turbines built for the Indian Navy.
The LM2500 gas turbine kits were manufactured at GE's Evendale, Ohio, facility and assembled and tested by HAL's Industrial & Marine Gas Turbine Division in Bangalore, India.
The 262-meter-long carrier has 14 decks, can accommodate a crew of 1,700, and is capable of operating 30 aircraft.
INS Vikrant underwent four phases of sea trials of major equipment and systems between August 2021 and July 2022.
Vikrant has been built with a high degree of automation for machinery operation, ship navigation and survivability, and has been designed to accommodate an assortment of fixed-wing and rotary aircraft.
The ship will be capable of operating an air wing consisting of 30 aircraft comprising of MIG-29K fighter jets, Kamov-31, MH-60R multi-role helicopters, in addition to indigenously manufactured advanced light helicopters (ALH) and light combat aircraft (LCA).
Using an aircraft-operation mode known as STOBAR (Short Take- Off but Arrested Landing), the IAC is equipped with a ski- jump for launching aircraft, and a set of 'arrester wires' for their recovery onboard, according to the navy.
Shipbuilding company Cochin Shipyard laid the keel in February 2009, while the launching took place in August 2013.