USS Fitzgerald returns to homeport after seven-month deployment
US Navy's Arleigh Burke-class guided-missile destroyer USS Fitzgerald returned to Naval Base San Diego on 23 August after a seven-month deployment to US 3rd, 5th and 7th Fleets.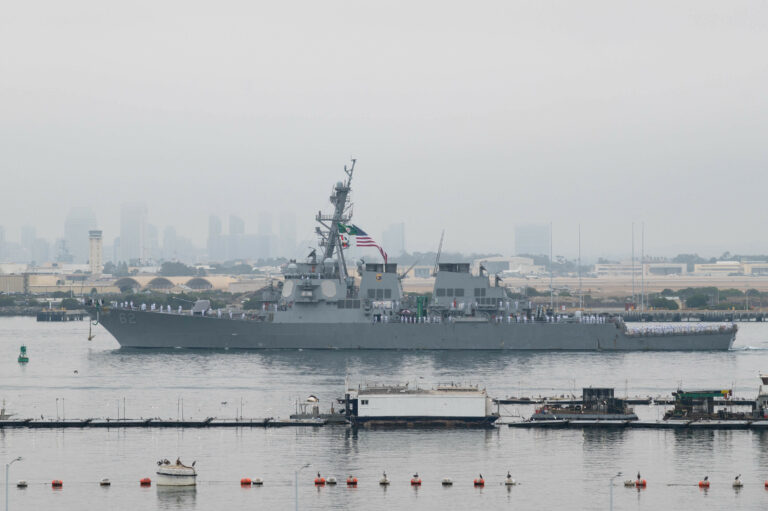 Fitzgerald departed San Diego on 3 January as part of the Abraham Lincoln Carrier Strike Group (ABECSG) and served as the ballistic missile defence commander for ABECSG before detaching to conduct independent operations.
While deployed to US 5th Fleet, the ship conducted operations across multiple warfare areas, providing regional stability and supporting partners such as the Kingdom of Bahrain, the Kingdom of Saudi Arabia and the United Arab Emirates.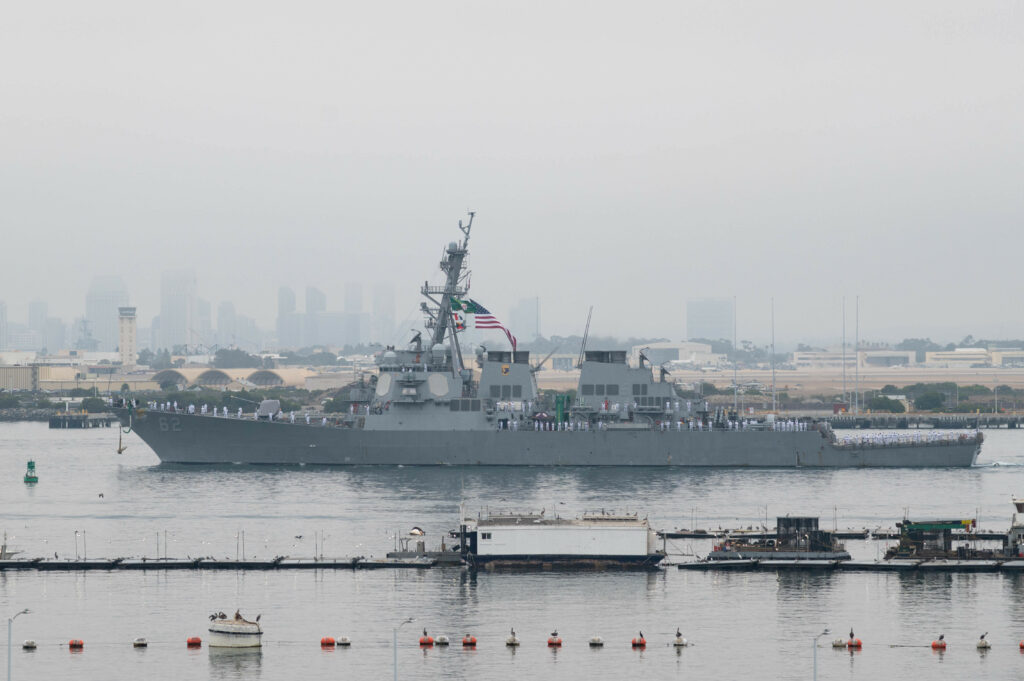 While in the North Arabian Sea and the Indian Ocean, Fitzgerald embarked on an advanced interdiction team from the US Coast Guard to conduct maritime interdiction operations, including the inaugural operations of a new coalition task force, Combined Task Force 153.
Some of Fitzgerald's operations across the US 7th fleet included work with the Japanese Maritime Self Defense Force during an advanced anti-submarine warfare exercise.
Furthermore, Fitzgerald and a Royal Australian Navy frigate conducted flight operations, tactical manoeuvring and a personnel exchange before participating in Exercise Milan 2022, a multinational exercise in India with ships from 13 nations where Fitzgerald was the first US ship ever to participate.
The missile destroyer concluded deployment in the US 3rd Fleet by conducting two significant international exercises, including Rim of the Pacific (RIMPAC) 2022, the largest multinational maritime exercise in the world, which is hosted every two years in and around the Hawaiian Islands with 26 participating nations.
Its final exercise of deployment was Pacific Dragon (PACDRAGON) 2022, a recurring biennial multinational air and missile defence exercise designed to improve tactical and technical coordination and interoperability concerning regional air and missile defence capability.